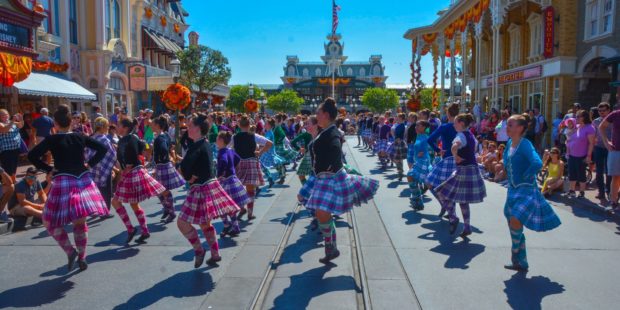 Dancers from across the north-east put on a show for thousands of onlookers at one of Europe's most famous tourist landmarks.
Thirteen performers from the Lawrence Dance Academy took part in the International Gathering of Scottish Highland Dance (IGSHD) at Disneyland Paris.
Youngsters from the school, which runs classes in Newburgh, Kintore, Aberdeen, Mintlaw and Peterhead, danced through the main street of the theme park in a parade watched.
The dancers came away not only with a plethora of trophies and medals, but with memories which will last a lifetime.
Principal and director of Lawrence Dance Academy Rhona Lawrence said: "It's such a great opportunity for the dancers.
"It's a wonderful event to be involved in and it makes me so proud to see Highland dancing constantly evolving."
Among the prizewinners on the trip was Katie Doherty, from Ellon, who won the Novice 12 and over Highland and Scottish National competitions, and Peterhead's Louise Strachan, who won the 16 years Premier Highland competition.
She also won the overall costume characterisation for her solo routine, and the same for her duo routine with sister Chloe Strachan.