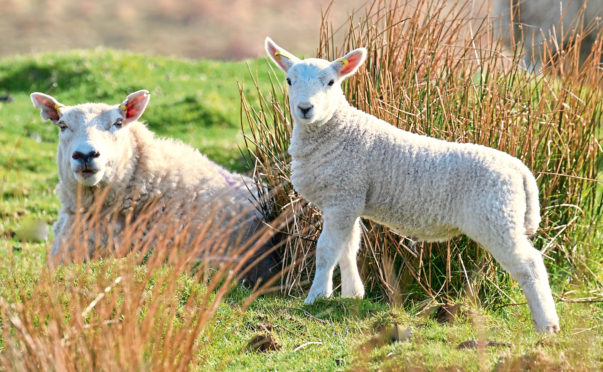 A new campaign to increase awareness of the damaging impact of livestock attacks among dog owners has been launched.
The five-month initiative, Your Dog – Your Responsibility, aims to better educate the public about the distressing impact, as well as emotional and financial effects, these attacks have on farmers and everyone else involved in the aftermath.
The Scottish Partnership Against Rural Crime (SPARC), which involves a number of different organisations,  is spearheading the campaign.
Attacks on sheep and cattle in Scotland quadrupled in the last two years and are running at an all-time high – costing the agriculture industry more than £300,000 a year.
More often than not, incidents occur when dog owners living, working or enjoying the rural environment, are not present.
The initiative also aims to highlight attacks on other animals like horses, alpacas and llamas, which are being attacked with increasing frequency.
There will be a number of events held across Scotland over the next few months, in an attempt to raise awareness.
SPARC is made up of various organisations, including police, NFU Scotland, Scottish Land and Estates and NFU Mutual.
Chief Superintendent John McKenzie, chairman of the partnership, said: "Tackling livestock attacks is an important issue and remains a priority for SPARC.
"Further work requires to be done in highlighting not just the message about an owner or person responsible keeping a dog on a lead if there is livestock nearby, but a more general awareness message regarding responsible dog ownership, both in the home and when outside."
Meanwhile NFU Mutual, which insures farmers, said it was "acutely aware" of the devastating impact of dog attacks.
Tim Price, rural affairs specialist for the organisation, said: "We are particularly concerned that many recent attacks appear to involve dogs whose owners allow them to roam unsupervised from their homes and are either unaware or unconcerned that they are killing and injuring sheep.
"We believe a strong co-ordinated approach involving Police Scotland, the NFU, farmers and responsible dog owners is required to tackle this problem."