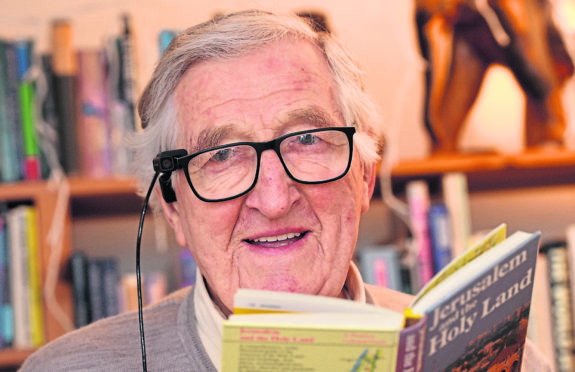 A Peterculter man has regained his love for music, art and literature as a result of his work with the charity Scottish War Blinded.
Harvey Grainger, 83, was employed at the Press and Journal as a photographer before he was conscripted into the British Army.
He served in the Royal Signals between 1954 and 1956, working at a British Interception station in Germany.
He was based at a static listening post at Langeleben to intercept and analyse the radio traffic of the Eastern Bloc and monitor the movements of the Warsaw Pact military forces. The location was just a few kilometres from the Iron Curtain border.
Mr Grainger said: "It was a very secretive operation –  we couldn't tell our family what we were doing – but also a lot of fun.

"When I was first conscripted, the selection officer asked about my hobbies.
"As a young child, I had been fascinated by a blind neighbour  who worked with radios.
"I would sit and watch, and find it really entrancing. He taught me some morse code and I ended up going to the Aberdeen Amateur Radio Club
"So when I said I liked radio work, I was sent to Germany as part of the Royal Signals. A group of us still go back every two years or so, and we are really warmly received."
After returning from Germany at the end of his national service, Mr Grainger continued to work at the Press and Journal, moving to its Inverness office.
It was here that he met his wife, Moira, a former social worker, while photographing an event and the couple went on to have four children.
After being "headhunted", he went on to work for other media companies, such as STV, the Scotsman and the Highland News Group, where he became editor.
He also was the minister of Kingswells Parish Church in Aberdeen.
It was decades later that his optician discovered something was wrong with Mr Grainger's eyes – and he was diagnosed with macular degeneration.
He stopped driving a few years after, and found he could no longer recognise people on the street, read music or novels or do watercolouring -one of his favourite hobbies.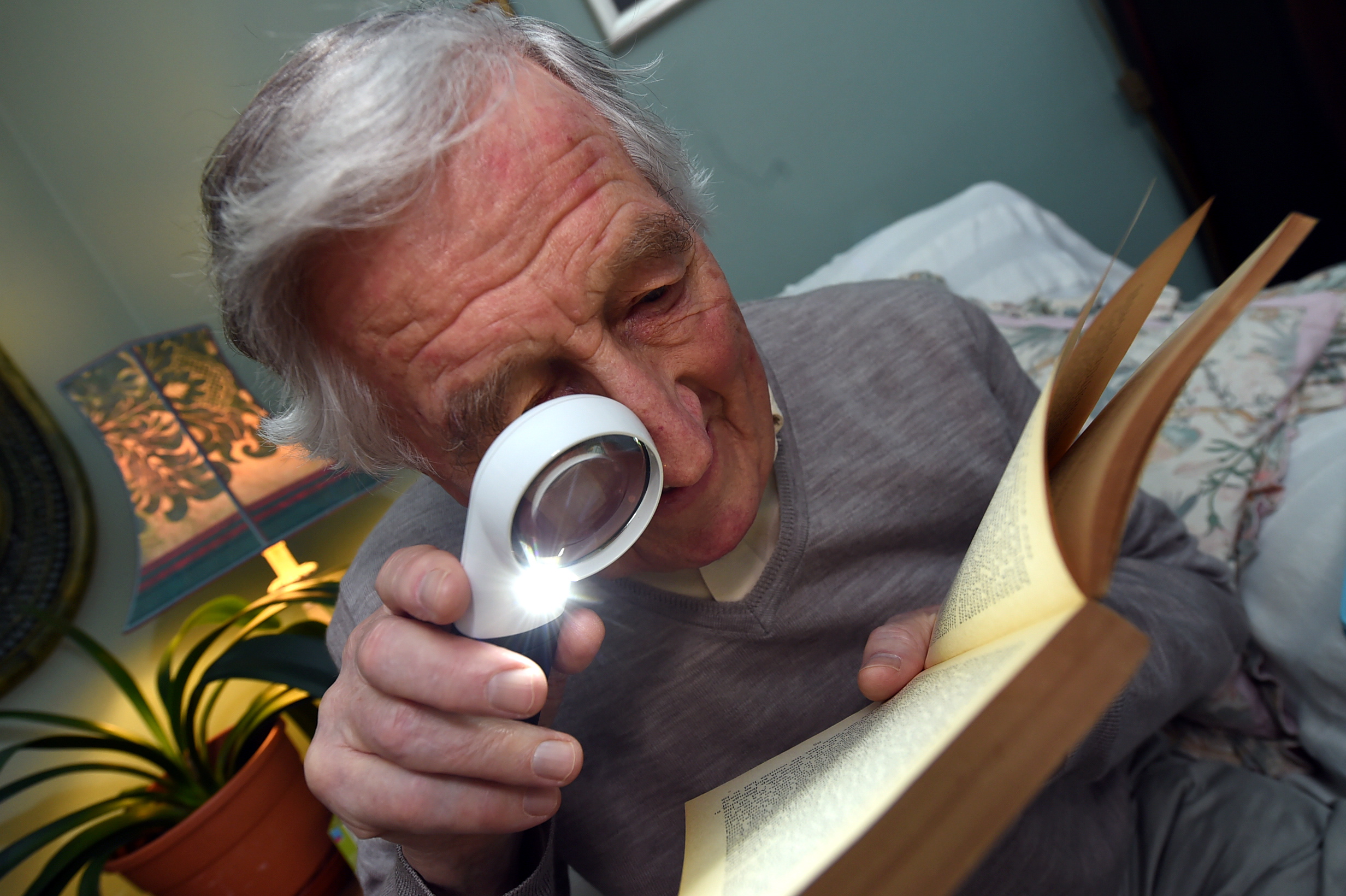 But he was then introduced to Margaret Forest, a local outreach worker for the Scottish War Blinded, and Mr Grainger says joining the charity has been "wonderful."
The charity has given him access to equipment to help him with day-to-day activities, including devices such as the OrCam, an Israeli-invented device that scans written words and 'reads' them back to Mr Grainger.
In addition to providing such resources and home visits by outreach workers, the charity also provides a number of classes, outings and activities.
Mr Grainger has gained the opportunity to try gliding, archery, escape rooms and has even been able to watercolour again since joining the charity in 2014.
He said: "Scottish War Blinded have great mentors. It's absolutely wonderful and I have had the chance to regain so many things I didn't realise I'd be able to do again.
"Every 15 minutes, someone is declared blind – and 200 people are diagnosed with my condition, macular degeneration, every day.
"There will be thousands of people who did national service and now are in the same situation as me, but don't realise that Scottish War Blinded is available to help.
"They do amazing work, and you don't have to have had your eye conditions as a result of being injured during service.
"As long as you are a veteran, they're there to help."
To find out about Scottish War Blinded, go to www.royalblind.org/scottish-war-blinded
Scottish War Blinded

Scottish War Blinded gives free support to former servicemen and women of all ages, no matter if they lost their sight during or after service.
The charity provides an outreach service to veterans with sight loss across Scotland, and currently has two outreach workers covering the Aberdeen and Aberdeenshire area.
Scottish War Blinded provide veterans with specialist equipment, such as electronic magnifiers, equipment to aid in cooking, specialist lights, canes, talking watches and clocks, tablets and phones, along with training in how to use it – all free-of-charge.
It also offers social and emotional support, including monthly lunch clubs for members and their carers in Aberdeen and Aberdeenshire, which give attendees a chance for a catch up and an opportunity to make new friends over a spot of lunch.
Scottish War Blinded also has two activity hubs for veterans with sight loss: The Hawkhead Centre, based in Paisley, and the Linburn Centre, based in West Lothian.
Here, members can take part in a wide range of activities, including: archery, art, woodwork, cookery classes, acoustic shooting and bowls. Regular trips are also arranged.
The Linburn Centre also has a holiday cottage, which is available for any Scottish War Blinded member to book if they'd like to make an extended trip down to West Lothian to make use of the facilities.
Rebecca Barr, director of Scottish War Blinded, said: "We've welcomed many veterans in Aberdeen and Aberdeenshire, like Harvey, into our community so far, helping them to regain their independence through various branches of support we offer: from specialist equipment and rehabilitation, which we can provide free-of-charge, to lunch groups and social events with fellow veterans.
"We offer the camaraderie many of our veterans remember fondly from their time in the forces with the knowledge and skills to help each individual cope with the impact of their sight loss.
"Whether you're a veteran yourself with sight loss, or if you have a friend or member of your family who you think could be eligible for support from us, please give us call. We're very keen to grow our community in the area even further, and would love to hear from you."
Anyone interested in learning more about the charity's services can call 0800 035 6409.