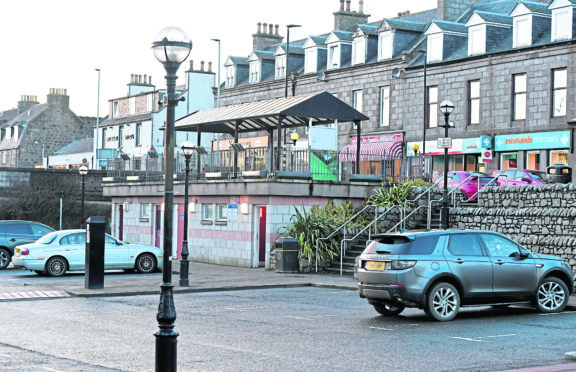 Controversial proposals to scrap free short-stay parking across Aberdeenshire have taken a major step forward despite widespread opposition from businesses.
The plans – which will now go to public consultation after they were backed by a majority of councillors – would put an end to the free period currently available at pay and display sites across the region.
It was introduced to make retail centres as accessible as possible but now looks likely to be abandoned as the council attempts to balance its books and close a £211,000 black hole.
That would result in motorists having to shell out 50p for the first hour in pay and display car parks, while reducing the costs for periods after this.
---
>> Keep up to date with the latest news with The P&J newsletter
---
Since the proposed changes were first unveiled, there has been a groundswell of opposition in towns across the region, with many traders claiming it would signal the death knell for struggling high streets.
In November, the infrastructure services committee (ISC) voted to defer a decision on the move to full council because of the level of opposition from councillors themselves.
Representatives from We Are Inverurie – the town's business improvement district – and Stonehaven and Banchory business associations all addressed a meeting yesterday to argue that scrapping the free period would devastate their high streets.
It sparked a lengthy debate in the chamber, with multiple councillors making impassioned pleas to either back the plan or come up with another solution.
The administration and the SNP opposition were at loggerheads throughout, with each side accusing the other of taking an unnecessary risk.
Councillors pledge to fight for free hour of parking in north-east town
Nationalist councillors had put forward alternative proposals, whereby the free period would be retained and the cost would be spread by increasing the other tariffs throughout the day.
However, council officers estimated that should 10% of people cut their stays shorter so they can avoid paying, the authority would lose out on an additional £32,980.
And if there was to be a 10% reduction in people paying £1.20 for two hours, thy said this would amount to an extra £33,210 loss.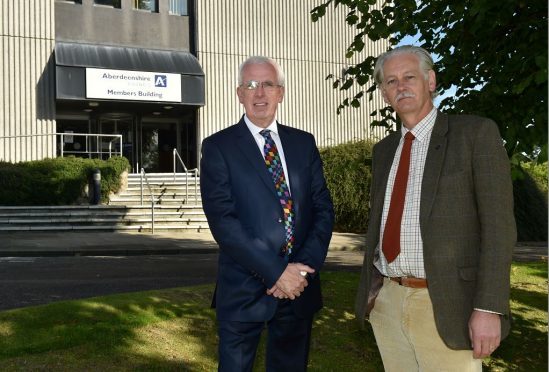 Peter Argyle, who has been pushing for the charges to be scraped in his role as ISC chairman, claimed it was "simply unsustainable" to continue operating at a deficit.
He said: "I do recognise the concerns and it is a difficult decision to make, but one where have no choice.
"There is no such thing as free parking. It has to be paid for by somebody.
"We could take that £211,000 and put it into other areas, whether that's education, children's social care.
"Instead we are using it to prevent motorists having to pay 50p.
"I don't think that this is our greatest priority as a council and nor do I think it ever should be."
Richard Thomson, opposition leader, claimed the administration were "trying to balance the books at the expense of town centres".
He also accused many on the opposite side of falling in line with the wishes of the council leadership.
The proposals had been opposed by a cross section of councillors when they were debated by area committees last year.
Mr Thomson said his group's proposals were the "best compromise" to ensure the authority closed the gap as much as possible while still protecting local businesses.
Martin Ford, a member of the Democratic Independent and Green Group, tried to find a middle ground between both sides' proposals and suggested retaining a free period but cutting it to 15 minutes.
But both opposition alternatives lost out in the vote, with 37 backing the officers' recommendations and 25 voting against, while Councillor Sandy Wallace abstained.
The proposals will now go out to public consultation before a final decision is made by the authority's infrastructure services committee.
Speaking after the meeting, Stonehaven Business Association's Ian Philip, who had addressed the meeting, said the end of free parking periods would spell disaster for independent businesses.
He said: "This is a very emotive issue.
"We try to make it as easy as possible for people to come in and access what we have to offer.
"Nothing that has a negative impact upon that will have our support. We don't think the council has measured the risk properly."