Historic lift as woman becomes first to lift Dinnie Steens without hand straps
A woman has become the first ever to lift the Dinnie Steens without the use of hand straps.
The historic lift hoists 33-year-old Emmajane Smith into the record books as the 98th person to have managed the feat without the use of hand straps – technically an unassisted lift.
Speaking last night from her home in Ayrshire, Miss Smith, who is a professional horse rider, said it had been a "fantastic day".
The lift took place at Potarch on Saturday. She first managed an "extremely good" lift with the aid of hand straps and so then decided to try without using them.
"I had lifted a Dinnie-style handled weight in training – so I knew I could do that. I could feel them swaying and that I had the wind under them – it is such a powerful feeling."
Jim Splaine, who is one of the adjudicators, was also filming the lift, last night said: "She definitely got the wind under them – and we would class that as a partial lift – unassisted.
"She is the first woman to have done so and she is now listed as the 98th person on the official recorded list.
"It is the greatest achievement by a lady lifter we have ever witnessed – it was an extremely good lift."
Miss Smith was joined by fellow challengers, Adam Galbraith from Glasgow and Lewis McLuckie from Ardrossan who both also managed unassisted lifts.
She is now the third lady to have ever lifted the stones, as only two other women have been recorded lifting them using hand straps – Jan Todd in 1973 and Leigh Holland-Keen at last year's Aboyne Gathering.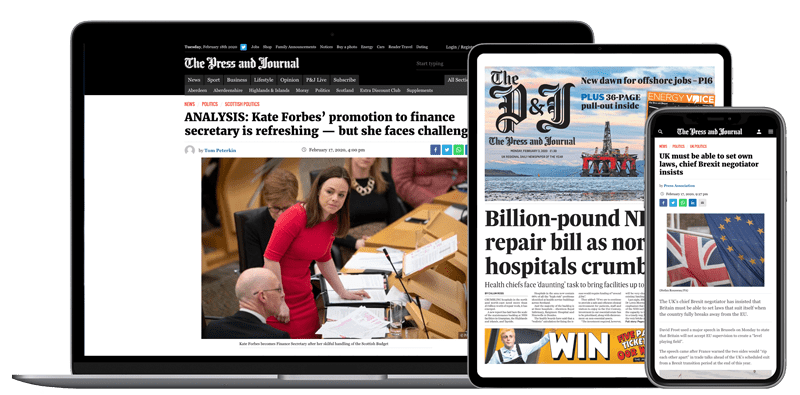 Help support quality local journalism … become a digital subscriber to The Press and Journal
For as little as £5.99 a month you can access all of our content, including Premium articles.
Subscribe