Man accused of murdering Brian McKandie 'lavished gifts on girlfriend week after murder and robbery'
A murder accused "lavished his girlfriend with expensive gifts" a week after a man was "murdered and robbed" at his rural cottage, a trial heard today.
Steven Sidebottom – who is accused of bludgeoning Brian McKandie to death and stealing cash from him – is said to have "freaked out" when he heard police had launched a murder probe into Mr McKandie's death.
Sidebottom denies murdering and robbing the 67-year-old mechanic at his home in Badenscoth, near Rothienorman, on March 11 2016.
Today his ex-girlfriend, Kudzaishe Chiriseri, told the 11th day of his trial at the High Court in Aberdeen that she celebrated her birthday just over a week after the alleged killing.
She told the court how Sidebottom had turned up at her flat in Aberdeen at one point with a "wad" of cash that she believed was "thousands" of pounds, a sum she was "shocked" by.
The court was told of text messages exchanged between the pair – with one set, sent three days before the murder, referring to a "job" Sidebottom was going to do to recover money he was owed from someone.
One, sent by Sidebottom to her, read: "You're the most amazing person I've ever been with or met.
"I'm not going to bed now, I'm going to do that job with Graeme. If I make it out OK I'll text you when I get home, I really love you xx."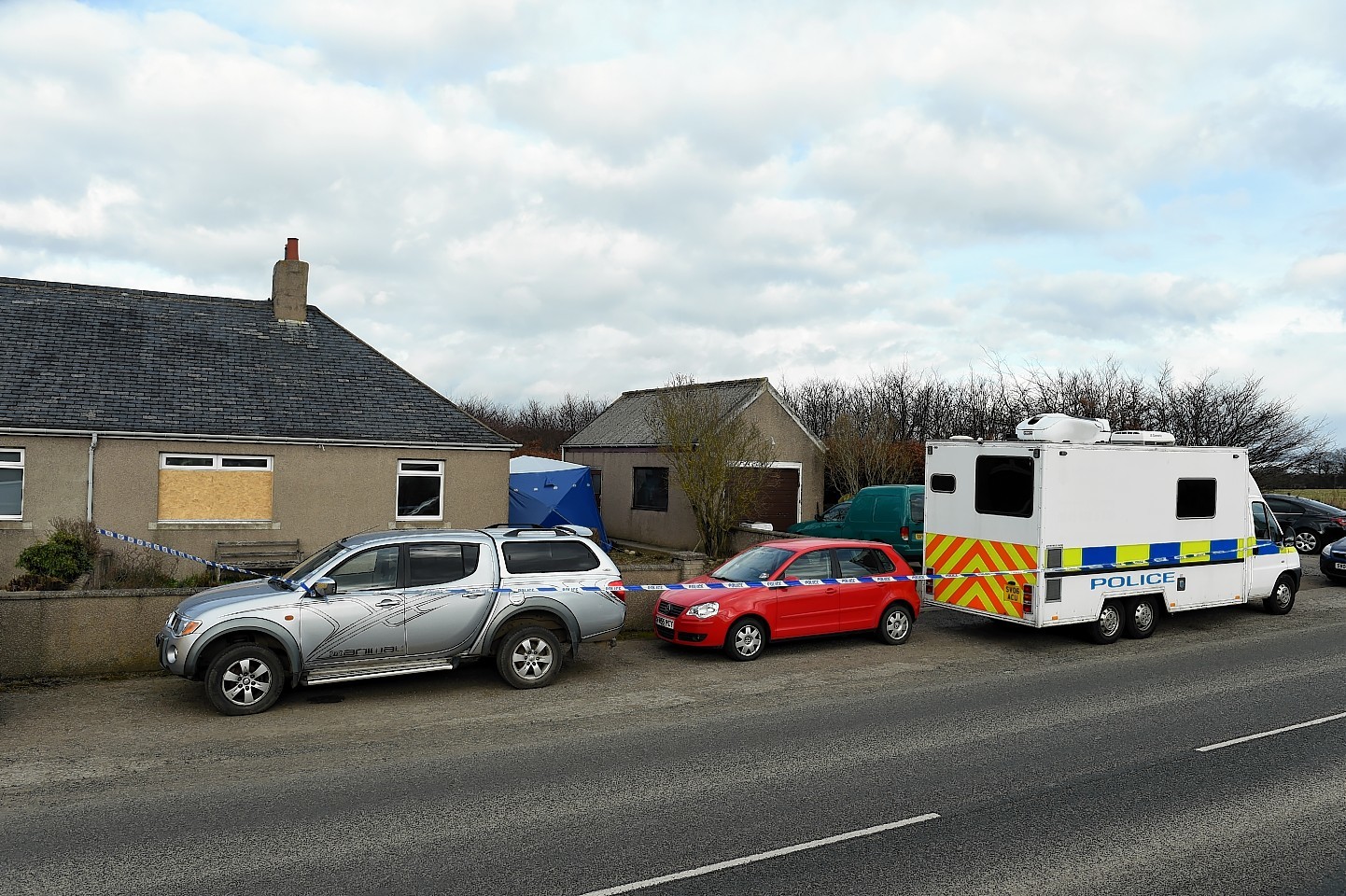 He later text again saying the "job" hadn't gone ahead.
Miss Chiriseri said she had been concerned because the message "sounded like it wasn't going to be safe".
The court heard that on March 19, Miss Chiriseri's birthday and just over three months after they had entered the relationship, Sidebottom had given her a new laptop and iPad.
Advocate depute Iain McSporran QC said: "When Steven lavished you with expensive gifts, did that cause any concern?"
She replied that it didn't.
Mr McSporran asked: "Did you say to Steven 'where did you get that money from?'" Miss Chiriseri replied: "No."
Around that time police had announced they were treating Mr McKandie's death as murder and appealed for information around his death.
Texts shown to the court showed a conversation between Sidebottom and his then girlfriend about that development in the investigation.
Miss Chiriseri said Sidebottom was "freaking out" about the announcement.
In a message he wrote: "I can guarantee I'm going to be questioned. I was up there all the time. F**k."
Another added: "My fingerprints will be there."
Miss Chiriseri replied: "That's because you knew him personally."
Mr McSporran asked: "Do you know if he went to the police to ease his worries? He was worried about them coming to see him – did he go to them?"
She replied: "I don't think he went to them, no.
"He was freaking out about what had happened and I just wanted to calm him down."
Sidebottom, 25, of Rothienorman, Aberdeenshire, denies a single charge of murder.
It is alleged that on March 11 2016 at Fairview Cottages, Badenscoth, Rothienorman, Aberdeenshire, he murdered Brian McKandie and robbed him of a sum of money.
Sidebottom denies repeatedly striking Mr McKandie with an unidentified implement or implements.
He has lodged special defences of alibi and incrimination.
The trial, before judge Lord Uist and a jury of five men and ten women, continues.