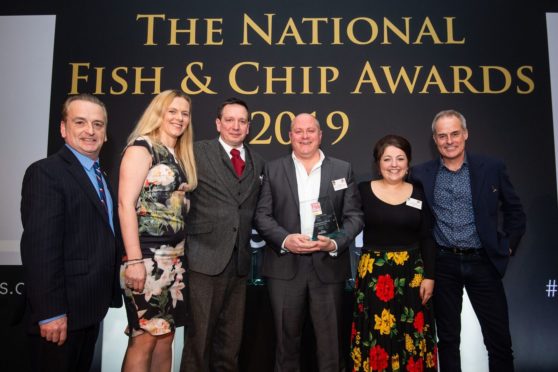 North-east chippers have wowed judges at a national competition.
Low's Traditional Fish and Chips, based in Westhill, took third place in the UK Fish & Chip Shop of the Year category at the National Fish & Chip Awards.
Owner David Low – who took over the running of the family business from father Clifford about 16 years ago – had already seen it voted the best in Scotland.
The Quayside Restaurant & Fish Bar in Gourdon, meanwhile, left the ceremony having won the Best Seafood Week Campaign Award.
The category was open to all businesses that participated in Seafood Week, held in October 2018, which aims to encourage people to eat more fish.
Ben Bartlett, celebrity chef and awards judge, said: "The Best Seafood Week Campaign category is a fantastic way to celebrate the great taste experiences to be enjoyed by eating fish and shellfish and I was extremely impressed by the standard of entries.
"The team at Quayside developed an array of innovative ways to target their customers and it was great to see them promoting the natural and nutritional elements of fish and chips.
"I would urge other businesses to get on board with Seafood Week 2019 so that they can enter this award category next year."
Marcus Coleman, chief executive at Seafish, which organises the awards, added: "Our annual Seafood Week campaign is a celebration of all things fish and shellfish and is a highlight in the seafood industry's calendar.
"The initiative encourages all fish and chip related businesses to engage with their customers to promote the fantastic flavours and health benefits of fish and shellfish to inspire more people to eat fish more often."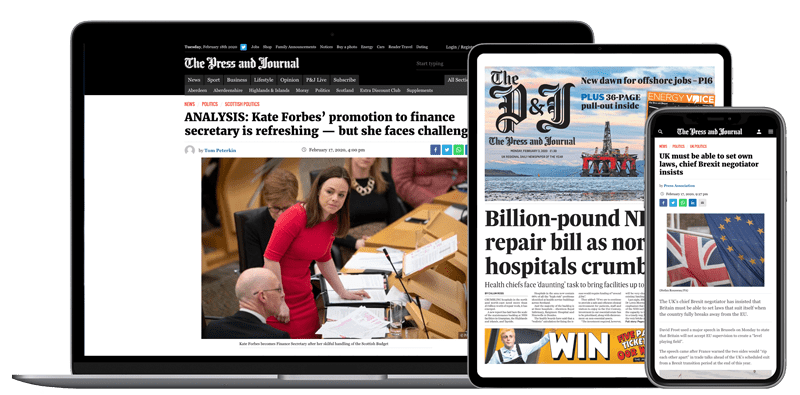 Help support quality local journalism … become a digital subscriber to The Press and Journal
For as little as £5.99 a month you can access all of our content, including Premium articles.
Subscribe