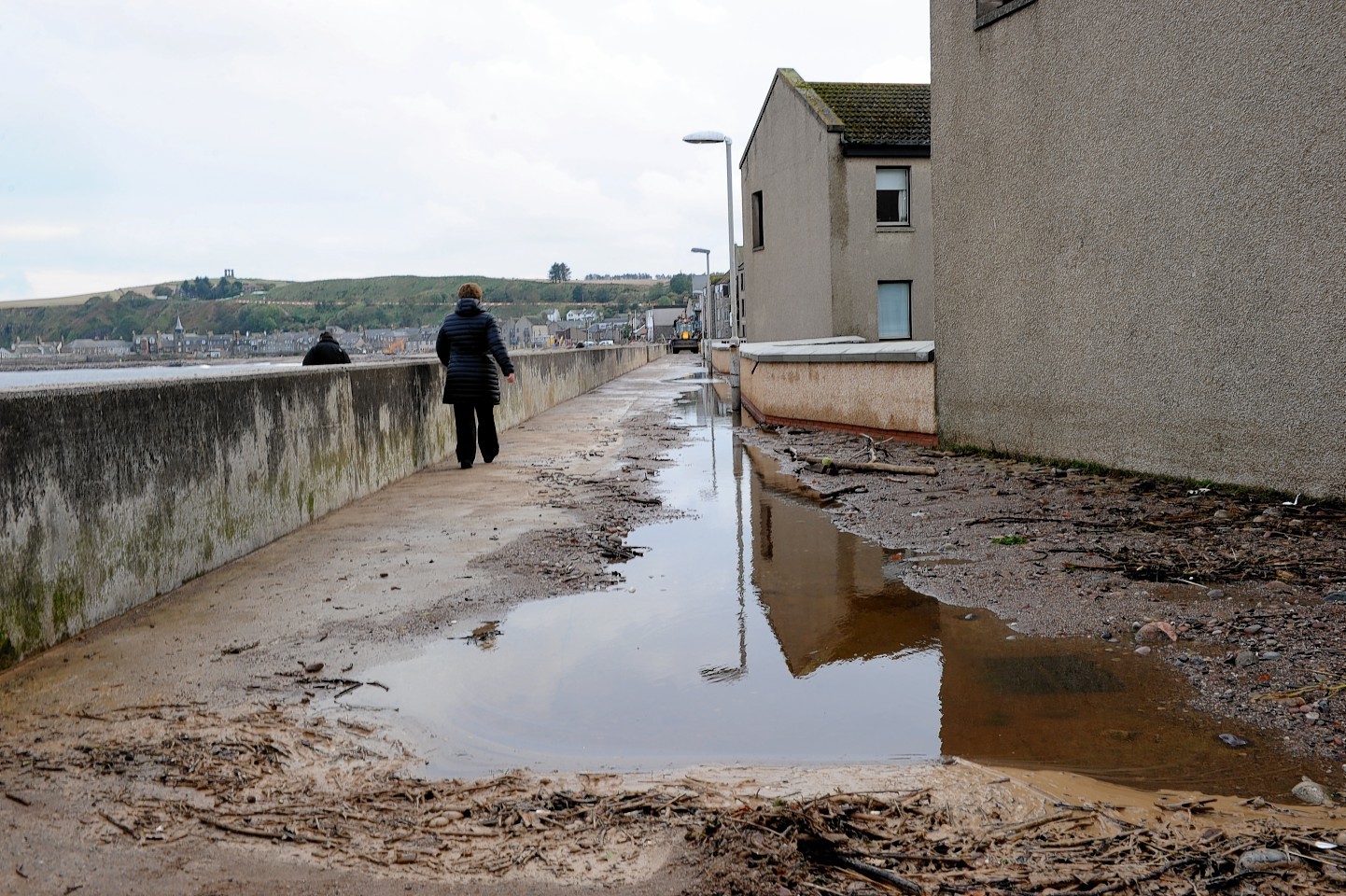 Residents will get their say on plans to protect their town from flooding tonight.
Stonehaven had been badly affected in recent years, with scores of people evacuated from their homes and left with repair bills worth thousands and thousands of pounds.
Aberdeenshire Council appointed Dougall Baillie Associates and JBA Consulting to carry out a flood study in the town last year to assess how to protect it.
And tonight, the options will be revealed at a public consultation at Mackie Academy at 7pm.
JBA are looking for public feedback to help them in their plans.
Along with the council, the consultancy firm has drawn up a shortlist of potential solutions, some of them quick fixes and others medium to long term.
Stonehaven Flood Action campaigned long and hard for the study to take place, and member Chris Anstock expressed relief at moving nearer to a solution.
He said: "At last we are moving towards seeing Stonehaven given the protection it deserves from the constant risks of wave overspill and flooding.
---
>> Keep up to date with the latest news with The P&J newsletter
---
"I hope local residents and businesses take this opportunity to see some of the options being considered and make their views known.
"I understand the study cost Aberdeenshire Council some £180,000, but of course unless follow up action is taken it will be of no avail.
"This evening will give people their say in what the council does next and also show the worry and anxiety caused by flooding events have not been forgotten."
Councillor Wendy Agnew said two major floods in the last decade have given residents in Stonehaven a wealth of knowledge to share with the engineers.
She said: "Coastal flooding worries me.
"With rivers we can do something but, when it comes to the sea and storms, there isn't a lot that can be done.
"This is the first time the teams have gone to the public and will be explaining what they have been looking at."
"It will be very interesting for people to see the plans and I urge everyone to go and take a look and give their comments.
"If they have a good idea they should put it forward."