The story of Brian McKandie
By
Shona Gossip
February 2, 2019, 8:00 am
Updated: February 4, 2019, 8:08 pm
Brian McKandie was a beloved pillar of his community – the man everyone turned to when they needed a car or a household appliance repaired, and the man they stopped to chat to as they passed.
From the age of two he had lived at Fairview Cottages, Badenscoth, near Rothienorman.
His lifestyle harked back to a simpler time, with the court hearing he lived at a slower pace and an entirely cash-based economy.
But despite that sense of community, nobody could have guessed the fortune Mr McKandie had amassed, with £200,000 squirreled away in boxes around his cottage and a total estate of £800,000 in property, investments and cash left after his death.
Steven Sidebottom was one of his regular customers – one of two sons of a family who farmed nearby.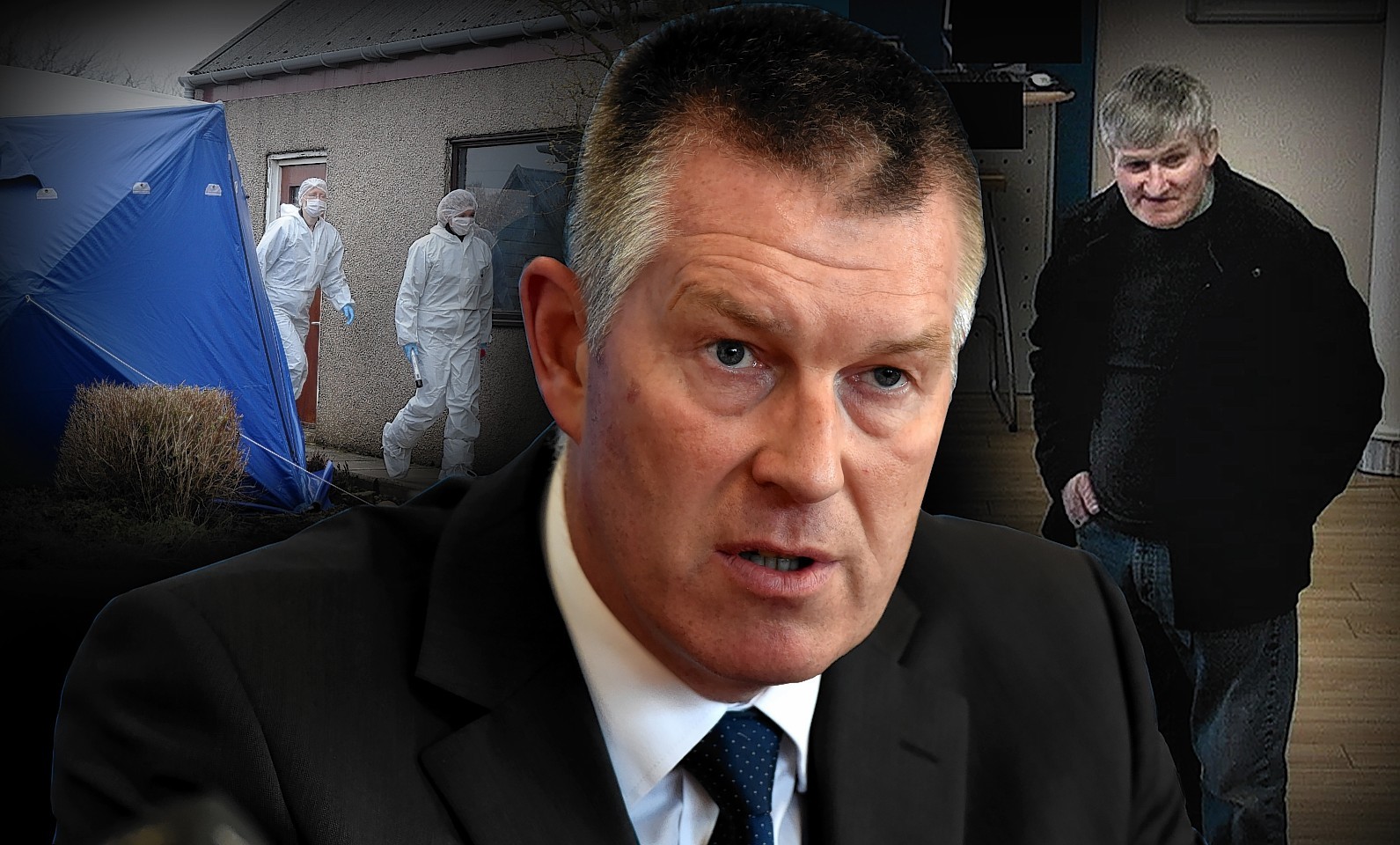 The trial heard of his dissatisfaction at that rural lifestyle – a fractious relationship with his brother and father, and a relationship with his-then girlfriend, Kudzaishe Chiriseri, that led to him spending much of his time away from the farm and in Aberdeen.
On the surface his relationship with Mr McKandie was a good one – they shared a mutual interest in cars and Sidebottom was a regular visitor to his home.
But it was Mr McKandie's casual mention of the "shoebox" he kept cash in that proved to be the motive for a brutal murder that stunned the community.
In the weeks leading up to March 11, 2016, Sidebottom had been desperate for cash – although for what, nobody is certain.
Financial acumen was not a skill Sidebottom possessed – a fact attested to by his own family – and his income was minuscule once his farm wage paid his child support bill.
But mysteriously, in the days after the horrific killing, he had a "wad" of money in hand – a sum of "thousands" that "shocked" his girlfriend when she saw it.
A botched police operation in the hours and days after Brian's death nearly let Sidebottom off the hook – indeed it was almost a year before he was eventually charged with the murder.
The evidence presented over the course of the trial was entirely circumstantial – no forensic evidence or eyewitnesses could place him at the scene.
But it was Sidebottom's own actions that led to suspicion.
There were texts offering a pal £500 to drive him to "do a job" that would involve "doing someone in" to recover cash, and him lavishing gifts on his girlfriend – who said he "freaked out" when police announced a murder probe.
In the end the jury could not look past the "irresistible inference", as the prosecutor put it, that Sidebottom murdered Mr McKandie in a brutal, vicious attack motivated entirely by cash.
'Every day we think about Brian'
The family of murder victim Brian McKandie has said they will "never understand" how he could have been killed in such a "senseless" way.
Although a private man, the 67-year-old was well-known in the Rothienorman community and was often seen chatting to locals when they stopped by with their cars and appliances for him to fix.
His death in March 2016 came just a year after he battled back from prostate cancer.
During the trial at the High Court in Aberdeen, his brother Bill described getting the phone call from the police breaking the news he had died.
He was in Australia at the time, and raced home – where he was met at Aberdeen International Airport by officers who confirmed they were treating his brother's death as murder.
In a statement released yesterday, they welcomed the verdict.
But they said: "The fact remains that Brian is no longer with us. He was a much-loved and respected member of the community – a hard-working and quiet man who wouldn't have done anyone a bad turn.
"Every day we think about what happened to Brian in the home he lived his whole life, and every day we struggle to understand why this happened to him.
"The reality is we will never understand why Brian, a complete gentleman, died in such a brutal and senseless way, and it is something we will never come to terms with.
"As a family we are extremely pleased with and welcome today's outcome, however it doesn't bring Brian back. We would like to thank the public for your help and support throughout this investigation and to everyone involved in bringing this case to court."
The police investigation
Nearly 5,000 people were questioned by police as they tried to work out who killed Brian McKandie.
Their year-long investigation also involved taking 700 DNA samples from acquaintances and customers of the mechanic, with more than 750 passing motorists also asked to fill in a questionnaire.
Officers were drafted in from across Scotland, with behavioural, geographical, forensic specialists and criminal psychologists also assisting.
Throughout the court case, several blunders by the police came to light – prompting an internal review into their handling of the initial response.
Officers who attended the cottage on March 12, 2016 failed to detect the severity of what had happened and formed the view he had fallen, banged his head and succumbed to his injuries.
As a result, the house was not treated as a crime scene and officers were not kitted out in protective gear.
It was four days later when veteran pathologist Professor James Grieve began his post-mortem that the case was upgraded to a murder due to the multiple injuries Mr McKandie had suffered to his head.
Even after the murder inquiry was launched, it took police seven weeks to find the £200,000 the mechanic had stashed away.
Giving evidence in the trial Detective Inspector Kerry McCrombie, who attended the scene the day the body was found, said she would have "acted differently in hindsight."
Yesterday, Detective Superintendent Iain Smith described Steven Sidebottom as a "cold and calculated killer" motivated by money.
Following the outcome Detective Superintendent Iain Smith said: "Given the private person Brian was, he didn't have a lot of close friends and didn't let anyone into his home. The fact he was murdered within his own house – the place he had lived since he was two years old – made this crime all the more callous.
"This was an extremely challenging and complex investigation for many reasons, not least the lack of CCTV opportunities where Brian lived and the vast number of customers and acquaintances he had.
"Thanks to the painstaking efforts of the officers involved though who noticed anomalies in Sidebottom's version of events, another side of him began to emerge as someone desperate for money to fund a lifestyle he couldn't afford but managed to squander thousands of pounds the days following Brian's murder.
"He also went to extreme efforts to cover his tracks and spun a web of lies to deceive the people around him.
"This type of crime is extremely rare in Scotland let alone a rural place like Rothienorman, and Brian's death rightly shocked the local community. I can imagine his murder will be even harder to understand given that the man responsible lived so close by and continued to live in the midst of those affected by it knowing what he had done."
Detective Superintendent Smith also paid tribute to Mr McKandie's family, including brother Bill, for their "great courage and dignity" during the investigation and trial.
He added: "This outcome will not bring Brian back, however I hope this conviction can help them move forward."