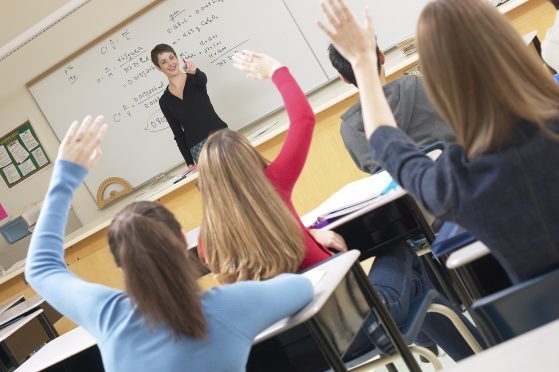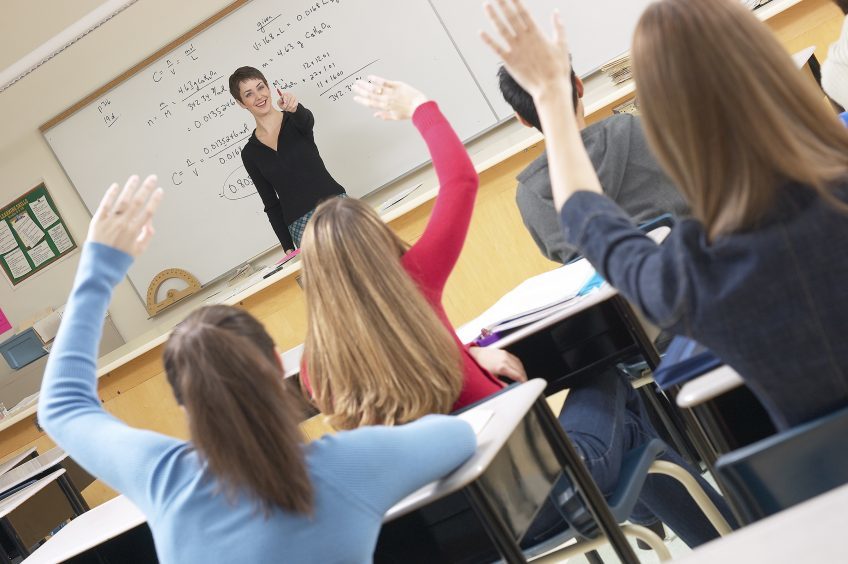 Pupil support assistants have described being bitten, spat at, cut, beaten and even kicked in the teeth in a new report.
Trade union GMB asked more than 400 pupil support assistants (PSAs) in schools across Aberdeenshire if they had been subject to verbal or physical abuse at work.
The results of the research showed that more than 90% of respondents had been on the receiving end of abuse while trying do their jobs.
More than 80% of PSAs said they had no training on how to record such incidents, and more than 75% did not get any feedback or support for incidents they had reported.
Some claimed they had suffered "daily beatings", while others said their bosses "don't acknowledge the impact that this job has on our mental health".
It comes following a similar survey in Aberdeen City Council schools last summer, which also found more than 90% of the 423 PSAs who were asked had reported receiving abuse in the classroom.
GMB organiser Mel Greenhalgh said: "PSAs are being kicked, punched, spay and sworn at while trying to do their job.
---
>> Keep up to date with the latest news with The P&J newsletter
---
"It's a shocking insight in to what's happening in classrooms across Aberdeenshire.
"There is no way the council can gloss over these results.
"This is an ugly culture that's clearly been left to permeate and it requires urgent interventions involving the council's education chiefs and head teachers.
"Schools must be safe places of work, and we cannot sit back and normalise violence and aggression."
Pupil support assistants in Aberdeen schools 'abused at work on a regular basis'
The trade union will present its findings to Aberdeenshire Council this week.
Laurence Findlay, director of education for Aberdeenshire Council, said staff safety is a priority for schools across the region.
He said: "We recognise the vital contribution that all of our educational support staff make on a daily basis to improving standards in schools and keeping our young people safe.
"In turn, as an employer we take the responsibility to keep our staff safe very seriously.
"Assault – in whatever form it takes – is completely unacceptable, and we will continue to work with schools and individuals to provide the right support for them to thrive in the workplace, just as we strive to ensure that the children we teach thrive."