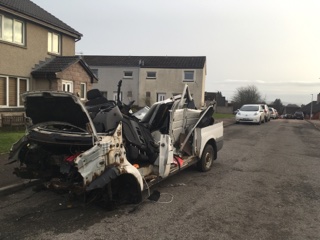 A "neighbour from hell" has made life miserable for villagers in an Aberdeenshire community by turning their once-quiet street into "a scrap yard".
Residents of Hillview Road in Auchenblae claim they have reached the end of their tether with amateur mechanic Brian Scott, who has parked vehicles in various states of disrepair outside their homes.
---
---
They were recently so alarmed at the sight of Mr Scott and some associates slicing up a large white van, sending sparks and shards of metal "flying everywhere", that many called the police.
Aberdeenshire Council has now launched a health and safety investigation after receiving several complaints.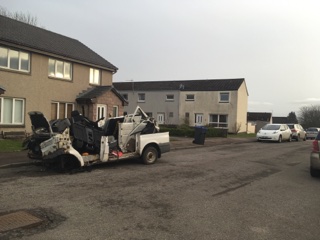 Mearns councillor George Carr said: "There has been concern about cars being broken up on the street, and an environmental health investigation will determine whether these activities are appropriate."
People who live in the area say they have suffered in silence for two years but are speaking out now after a van was destroyed on the street using angle grinders.
One woman raised concerns for the safety of local children, as bottles of chemicals and power tools are frequently left beside vehicles.
She said: "We have had these issues for two years but things have now become really bad.
"The cars cause an obstruction, and the streets are full of tools and abandoned parts.
"It is a safety hazard, and we are really frustrated. It is very stressful and affecting our quality of life."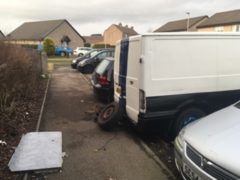 Another resident added: "It also feels disrespectful to the people who live here, to create such an eyesore to look at every day."
Another claimed their life had been made "hell" by the anti-social behaviour.
She said: "He has turned the street into a scrapyard, the spaces being used are supposed to be for people living here."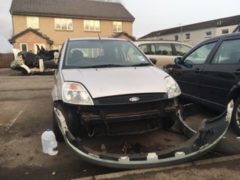 A council spokeswoman said: "We can confirm that we have received complaints regarding the breaking and repairing of vehicles in Hillview Road.
"Environmental health and the waste service are liaising with the homeowner and tenant to rectify the situation.
"Arrangements have been made to remove the abandoned vehicle from the road."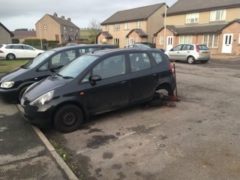 A police spokeswoman said officers were "aware of community concerns" but stressed that it was a matter for the council to deal with.
Mr Scott, who is understood to be in his 20s, shouted and swore at the P&J and claimed he was the victim of harassment when approached for comment.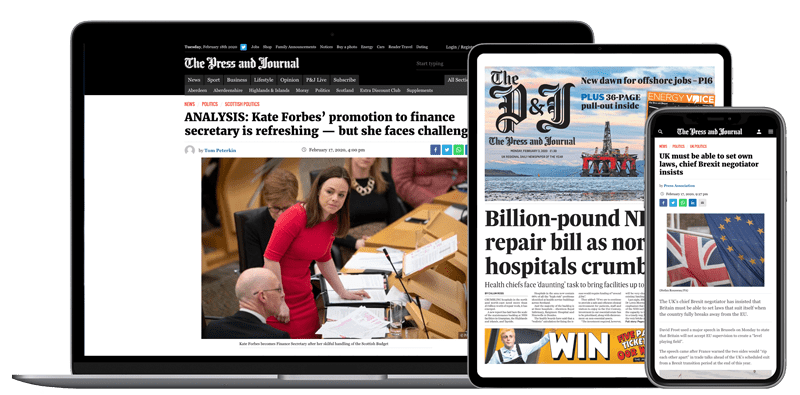 Help support quality local journalism … become a digital subscriber to The Press and Journal
For as little as £5.99 a month you can access all of our content, including Premium articles.
Subscribe