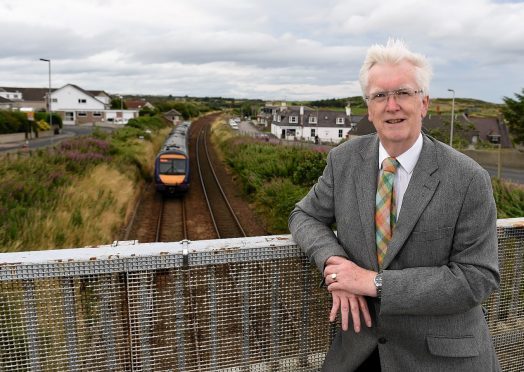 One of dozens of north-east councillors who this week voted for £22 million of cuts – which will hit schools, libraries and bus services – has branded the budget-setting process "depressing".
On Thursday, Aberdeenshire Council set its finances for the year ahead, with the raft of savings outlined branded a "catalogue of horrors" by one dissenting member.
One of the 39 councillors who voted for the swinging cuts, North Kincardine councillor Ian Mollison, meanwhile, said the decisions taken were ones no-one wanted to make.
North-east council has almost £27K worth of equipment stolen in just six months
Mr Mollison, who is a member of the Lib Dem group that forms the ruling administration with the Tories and Alligned Independents, went so far as to say the cuts felt at odds with the role of a councillor to help and support local people.
"The whole process is quite depressing," he said.
"We have had to take decisions that we didn't want to take, but we are obliged to balance the books and cut our cloth accordingly.
"We are doing things that I and I'm sure the majority of my colleagues are uncomfortable with, but that's life.
"You can't live beyond your means and councils are not allowed to live beyond their means."
---
---
On Thursday, council leader Jim Gifford confirmed the authority would slash 17 teaching posts and 17 pupil support assistant roles that had been unfilled for many years.
The educational psychology service will also be re-structured, with 20 full management jobs on the chopping block – although these roles are also currently vacant.
A further review will also take place in community care for children, with reductions in administrative and "quality assurance" roles likely.
Council tax will be raised by 3%, with the administration deciding against using the extra 1.7% available with the Scottish Government's new threshold.
Drastic overhaul of local government finance 'essential' according to north-east council chief
This means an average Band D household will pay £1,240.76 in tax, an extra £3.01 per month or 70p a week.
The administration will also scrap 27 local bus services – a move that has already been announced – to save £565,000 and school meal costs will be increased by 20p per meal.
Mr Mollison said that in the face of such increasingly grim financial times he had even begun to question the role of the councillor.
"Local authorities are getting less and less money and it will get to the point where it's unsustainable," he said.
"It's counter-intuitive for councillors. We're supposed to be elected to help people, but it seems to be going in the opposite direction."
Fragile finances
Education chiefs warn hugely successful school dance and drama contest may not go ahead due to organisers' "fragile" finances
Organisers of a hugely successful school dance and drama contest have insisted it will go ahead despite education chiefs concerns it could fall apart due to "fragile" finances.
Vincent Docherty, head of education at Aberdeenshire Council, had warned there was a chance the upcoming Rock Challenge event at Aberdeen Exhibition and Conference Centre may be cancelled.
The council boss said there was a risk to schools if they continued to plan for the typically extravagant productions the contest is known for.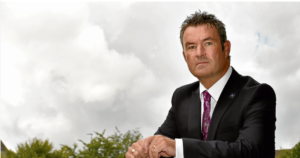 But Rock Challenge organisers today insisted next month's events, on March 28, 29 and 30, are not at risk of cancellation.
Schools across the north-east have been competing in the events since 2000.
The contest tasks pupils with addressing a social issue of their choice through dance and drama, competing in local heats, before progressing to regional and national finals.
Mr Docherty said the authority was keen to advise schools that there was a risk they could continue to fundraise and prepare for an event which may have to be cancelled at short notice.
He said: "We understand the significant contribution participating in the Rock Challenge makes to school and community life.
"We share in the disappointment pupils will feel in having to make plans during such an uncertain time for the organisers and hope this will be resolved soon.
"We are expecting to hear from the producer of the Global Rock Challenge in the next few days as to whether sponsorship has been secured and if the events will be able to progress."
A spokeswoman for the competition has said contracts were due to be signed with the AECC and schools would hear from the organisers in the coming days.
She said: "We want to fulfil the sponsorships that we've received by putting on the rest of the shows. We want to stage all the shows that were originally scheduled."