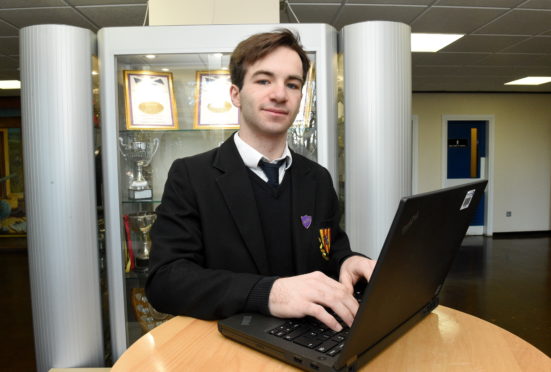 An Aberdeenshire teenager has urged young people to choose a Foundation Apprenticeship to "stand out from the crowd" when they leave school.
Gwen Gardie is currently learning valuable skills with Aberdeenshire Council's ICT department through a Foundation Apprenticeship.
The 17-year-old jumped at the chance to take up the opportunity as one of his school subject choices.
Gwen, a sixth year pupil at Mackie Academy, Stonehaven, said: "The Foundation Apprenticeship in IT Hardware was way better than I thought it would be – initially I thought I'd just be making coffees and such, but it's been really practical since the get go.
"I was able to put everything I'd learned during college into practice, and I still refer to my college notes most days."
He has spent part of his time out of the classroom in the workplace and at college.
With dreams of becoming involved in cyber security or ethical hacking, Gwen acknowledged the struggles young people face in finding a job after finishing education.
Speaking during Scottish Apprenticeship Week, he said: "To anyone that is remotely interested in computing, then this is a really good apprenticeship to do.
"Many jobs in the industry require experience, something that the majority of young people just don't get the time or chance to do during high school.
"The Foundation Apprenticeship will hopefully make me stand out when I leave school, and I recommend the experience to anyone."
Alec McVean, ICT infrastructure solutions team lead at Aberdeenshire Council, said Gwen would be welcome back as a result of his time with the company.
He said: "We've been able to pass on the personal and professional skills required in the modern workplace – and the time we spend with Gwen allows us to do that early in someone's career.
"The Foundation Apprenticeship also allows us to showcase the council as an employer to exactly the sort of person that I would welcome in my team in the future."
Alan Tullock, depute head teacher of Mackie Academy said it had been good to see Gwen's confidence grow as he learned the demands of the industry and developed technical and interpersonal skills.
Foundation Apprenticeships were developed by Skills Development Scotland to encourage more youngsters to pursue careers in the country's growing industries.
Subjects including accountancy, food and drink technologies, healthcare and software development are among the others on offer for S5 and S6 pupils.
For more information visit apprenticeships.scot/foundation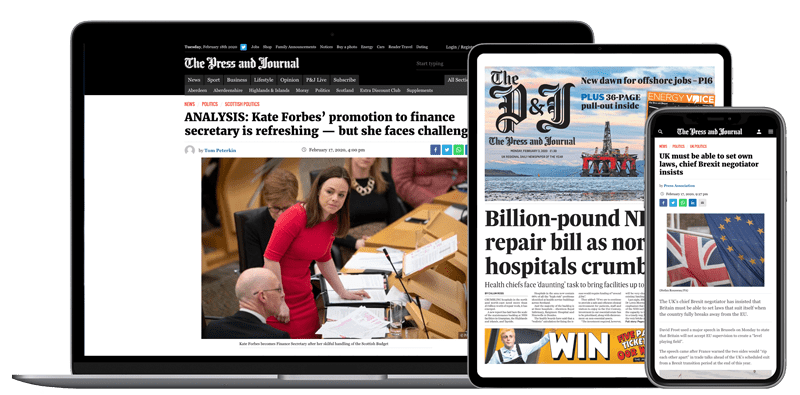 Help support quality local journalism … become a digital subscriber to The Press and Journal
For as little as £5.99 a month you can access all of our content, including Premium articles.
Subscribe