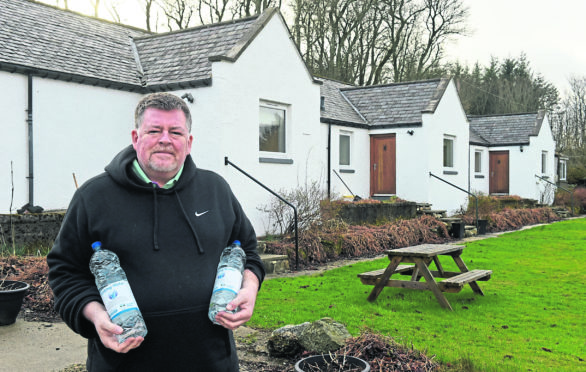 Calls have been made for government intervention to ensure water supplies do not run dry, following an "unprecedented" drought last year.
Aberdeenshire has 11,000 properties which are connected to private supplies – the most in Scotland – which amounts to about 13% of the region's population.
During last year's summer heatwave, multiple homes, hotels and businesses ran out of water, forcing the council to step in and provide emergency bottled supplies to 350 properties.
The council had to establish a specialist team to assist people, with the problem so severe that this was providing support right up until the end of November.
---
>> Keep up to date with the latest news with The P&J newsletter
---
And now despite no homes currently requiring help, experts have said levels remain "much lower" than would be expected at this time of year.
Now the authority is preparing for this summer and has called on both the Scottish Government and Scottish Water to help connect at risk sites to the public supply.
Bed and breakfast owner Jay Buckett was one of those affected, with both his home and holiday cottages without any water for a week before they received emergency assistance.
Mr Buckett, who runs the Drumgeldie Cottages near Huntly with wife Clare, said: "We had to tell people that they couldn't have a bath and we had to provide bottled water so they could flush their toilets. Just basic things you take for granted if you are a guest.
"We are constantly worried about it happening again – it's been a dry winter too so I don't think it would take much for a repeat – and ultimately it could affect our business."
Peter Argyle, infrastructure services chairman, now plans to write to Environment Secretary Roseanna Cunningham, calling for her assistance.
Mr Argyle has called for better education to ensure that the public are more careful in water usage and financial assistance to help hook existing and new properties up to the public supply where possible.
He has also called for an overhaul of the current Scottish Water support application process, which he has branded "complex and protracted".
In a draft letter to be approved next week, Mr Argyle states: "The latest climate change predictions would indicate that the north-east of Scotland will experience drier weather on a more frequent basis and consequently private water supplies in Aberdeenshire will be vulnerable to a repeat of last year's incident.
"On behalf of Aberdeenshire Council, I am seeking your assurance that this matter will be given due consideration and that steps will be taken to address our concerns. We wish our rural communities to be sustainable, both from a residential and commercial perspective, and having a wholesome and adequate water supply is a basic requirement."
A Scottish Water spokeswoman said: "We are aware of the challenges experienced by customers on private supplies during very dry weather last summer.
"Along with local authorities and the Scottish Government, Scottish Water carried out a considerable amount of work to provide help to people on private supplies where we could. This included the provision of bottled water and temporary water tanks.
"We encourage all customers, whether they are on the public or private supply, to use water wisely at all times of year and we did all we could to convey that message during the dry weather last summer. Customers responded well to this and helped us deal with the very challenging circumstances at that time. We always encourage all customers to use water wisely because it is a precious resource.
"We will continue to work with all partners involved to see how best we can provide assistance to customers on private supply."
A drought is 'possible'
There are three cottages part of Mr and Mrs Buckett's B&B, as well as the seven-bedroom house they live in.
Villagers were unable to wash, use the toilet or water any plants for weeks before emergency supplies were delivered by the council.
Mr Buckett said: "We had to make the guests aware of the problem and tell them there was no drinking water.
"But we did tell them we would give them bottled water.
"It's awkward because you're having to tell your guests that they have to fill up the toilet cistern so they can flush their toilets."
Gordon MP Colin Clark also secured the village a further 2,000 bottles of water to be used.
Mr Clark has backed the council's call for further assistance to ensure supplies do not run out.
"It is to Aberdeenshire Council's credit that they are preparing for the worst while hoping for the best," he said.
"It's entirely possible that we will have another long, hot summer in the north-east and the possibility of drought.
"Unfortunately the Scottish government was slow to react to the situation in places like Drumdelgie last year.
"Aberdeenshire is asking for help from the SNP environment secretary.
"They must grant the north east a fair share of resources, ahead of any heatwave."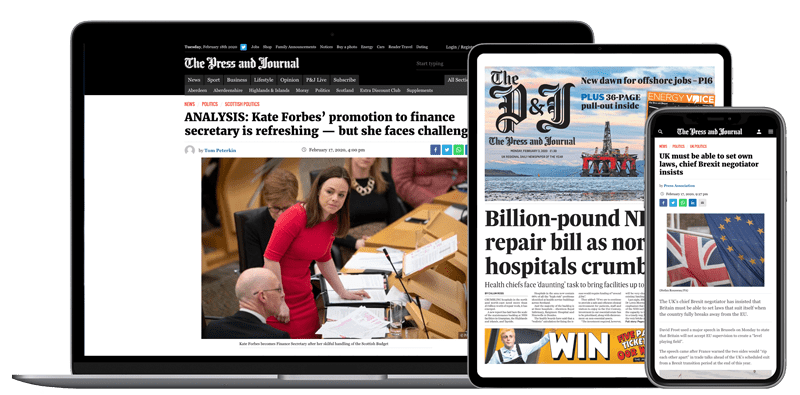 Help support quality local journalism … become a digital subscriber to The Press and Journal
For as little as £5.99 a month you can access all of our content, including Premium articles.
Subscribe