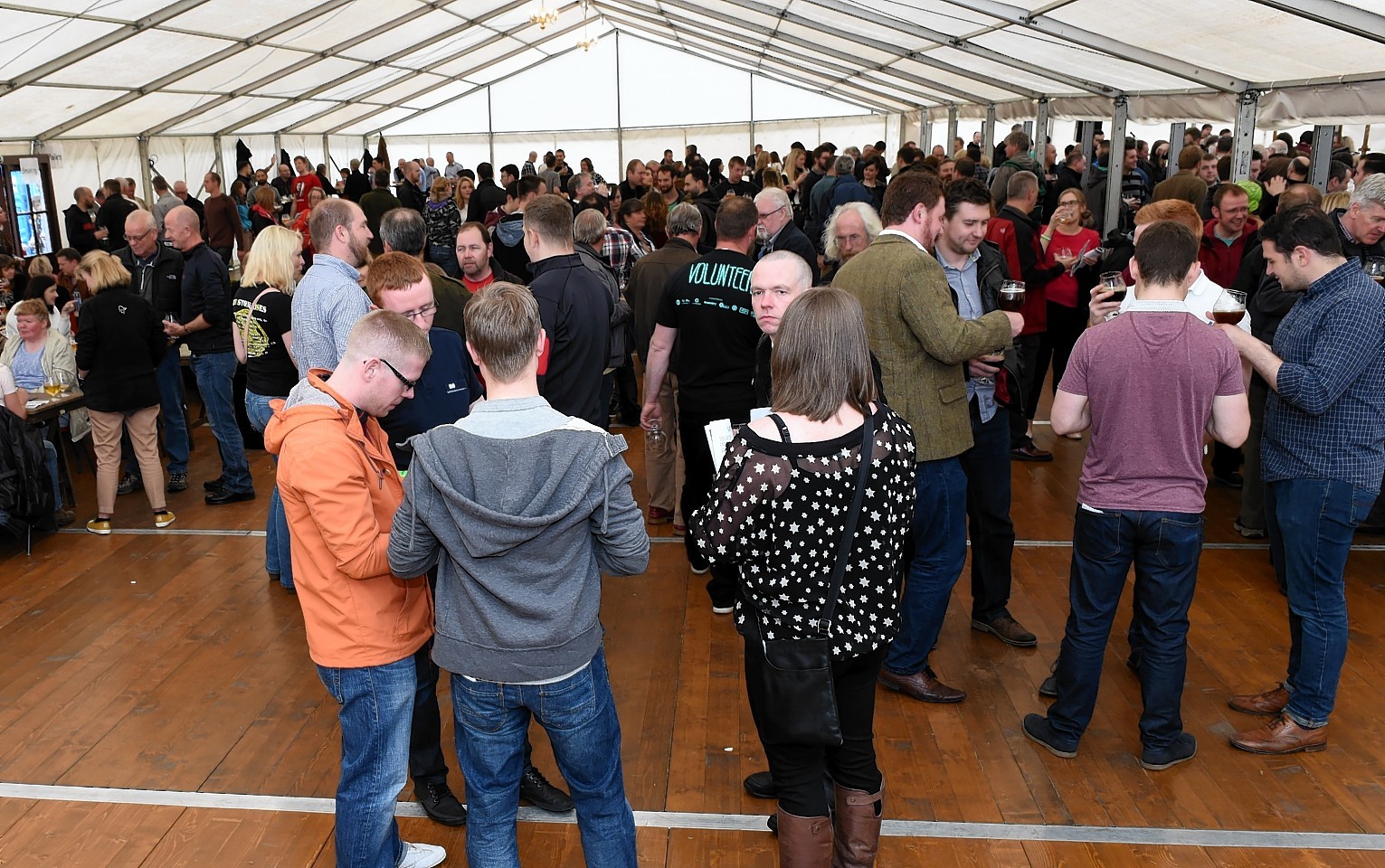 The organisers of a popular north-east beer festival have revealed the details of the 10th anniversary event.
Tickets are already on sale for the Midsummer Beer Happening which takes place in Baird Park, Stonehaven, on June 22.
Hundreds of people pack out the marquee in the park every year and sample a vast array of beers, ales, ciders and other drinks.
Organiser Robert Lindsay said: "People have been clamouring to find out when the tickets will be going on sale, so we are delighted to be able to say 'we're open'.
"And as this is the 10th anniversary of the event we will be offering a fresh twist on the happening. Our thousands of visitors will find a new look with very special beers offered at pop-up  bars  – and a chance to meet the people who make them – along with  some great surprises we are lining up."
Mr Lindsay said this year was different as brewers would be on hand to talk people through what they were drinking.
"With more than 120 different beers on offer there will be something to delight everyone. We know it's going to create a vibrant special atmosphere," he added.
The festival is a non-profit event and also features the popular cycling sportive contest.
For tickets and information visit www.msbh.co.uk