WATCH: Celebrities send special message to north-east youngsters for raising thousands for Red Nose Day
A north-east school has been praised by a renowned film-maker and award-winning actress after raising more than £65,000 for charity.
Staff and pupils at Balmedie Primary School have been accumulating funds for Comic Relief, held every second year – and they proudly hold the title as the charity's highest fundraising school in the UK.
Fundraising committee member, Marice Mackay said she had used the policy of "if you don't ask – you don't get" when she initially contacted Comic Relief organisers through social media.
As a result of her efforts and the school's cash-raising powers since 2011, Comic Relief co-founder and film-maker Richard Curtis recorded a special message for the pupils followed by comedian Miranda Hart – as a thank you.
In his video, Mr Curtis said: "It brings me the most profound delight to see how much money you have raised and how many lives that you are changing.
"I hope you have fun, and you do it stupidly and I hope you do it joyfully."
Ms Hart's video praised the efforts of the kids, while also giving them a challenge for 2019.
She said: "You are amazing. We love you. For two Red Nose Days in a row, you are the highest fundraising school in the country. That is awesome.
"I hope you have a brilliant Red Nose Day this year – can you make it a hat-trick?"
With this challenge in mind, the children, staff and parents of Balmedie Primary School took part in a huge flash-mob event yesterday which had a Disney musical theme.
The mass venture brought to a close their week's fundraising activities which also included putting teachers in stocks; selling red noses; and a flash-mob performance in the city centre.
Last night Mrs Mackay said they had raised more than £15,000 this week, but expects the figure to increase, adding: "I hope that we can smash our target and live up to Miranda's challenge.
"We are delighted with all the support we have been given yet again by the community and all the staff and parents."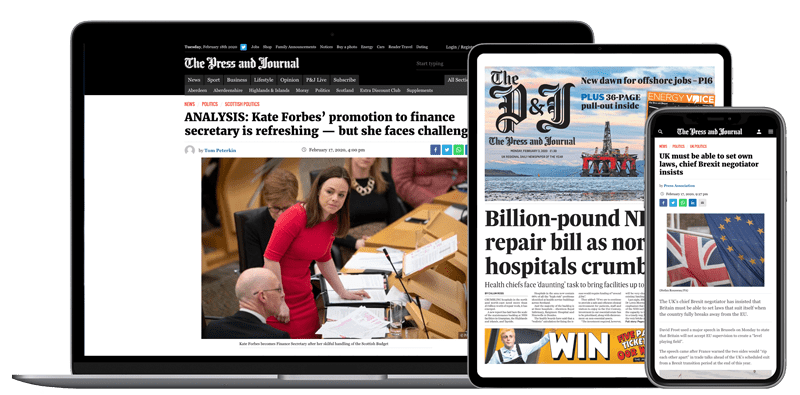 Help support quality local journalism … become a digital subscriber to The Press and Journal
For as little as £5.99 a month you can access all of our content, including Premium articles.
Subscribe