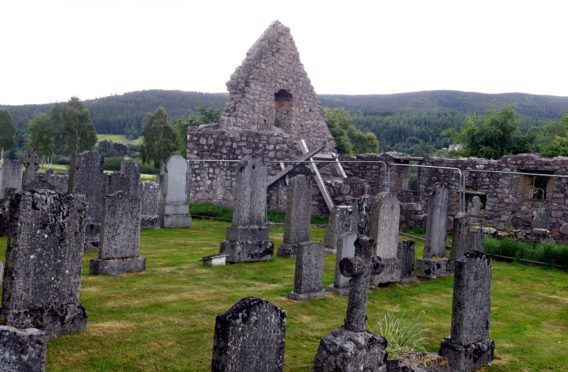 The restoration of a centuries-old north-east church, which has fallen into disrepair, will resume next month.
Tullich Kirk, just east of Ballater, has been closed to the public for five years after its structure collapsed, sparking safety fears.
Last year Aberdeenshire Council announced there would be a £250,000 project to help restore the scheduled monument, which is one of the oldest Christian sites in the region, dating back about 600 years.
The kirk was also home to an ancient collection of carved symbol stones, including a class-one Pictish stone and font.
These were removed in the 1990s for safe keeping and conservation.
Part of the project will create a new display shelter to house the stones, which will be returned to the site once it is complete.
There has been a delay in securing a firm to carry out the work, but it is understood talks are under way with a contractor and work will start again next month.
Another two smaller stones have been taken to the Old Royal Station in Ballater.
The installation will include a video featuring 3D laser scanning of the site, developed in partnership with the Robert Gordon University.
Councillor Geva Blackett, Aboyne, Upper Deeside and Donside ward, has welcomed the progress being made at the site.
She said: "This will be another site of interest for people visiting Ballater.
"There's so much  here already and every one is always looking for different things to do and see when they are on holiday.
"Obviously this period of history is also incredibly interesting."
LDN Architects developed and designed the repairs and new elements, with stonemason Stewart Urquhart responsible for carrying out the sensitive work.
An access route from the Deeside Way footpath has already been finished with most of the stone conservation completed.
Meanwhile, the Duke of Rothesay's charity, the Prince's Foundation, has also carried out work to restore the kirkyard and has recently completed a dry stone dyke around the site to safeguard it.
Council officers estimate the work will be completed by August.