Aberdeen man becomes 100th person to lift famous north-east heavy stones
A century of strongmen have now lifted the mighty Dinnie Steens.
A group of heavies gathered in Deeside yesterday as they attempted to successfully replicate the strongman feats of Donald Dinnie.
The legendary lifter, a sporting celebrity in his Victorian heyday, managed to carry the boulders the width of Potarch Bridge on August 5, 1860.
The two stones have a combined weight of 733lb and, in order to record an official lift, they must be carried unassisted and without the use of hand straps.
Sean Peatfield, from Aberdeen, became the 100th heavy to enter their name into the history books.
There were five successful lifts yesterday with nine people, from across the UK, gathering in Deeside to take part.
In May 2018, James Crossley, also known as Hunter from the hit 1990s TV show Gladiators, managed to lift the stones off the ground for 34 seconds, beating the previous best time of 33.9 seconds set by America Bryan Hunsaker.
Since then, six men in total have "lifted and carried" the stones without the assistance of hand straps – including Jack Shanks in 1973, Mark Felix in 2014, Brian Irwin in 2017 and, most recently, Mark Haydock, who also completed the feat in 2017.
Mr Shanks is credited with being the first person to lift the two massive stones unassisted over the same distance that Birse athlete Dinnie achieved in 1860 – carrying them a distance of 17ft, across 15 lifts of the weights, in 1973.
In 2014, World's Strongest Man competitor Mark Felix managed to walk the 15ft distance with the boulders at the Aboyne Highland Games – although with a few added stops.
Following the attempt, he said it was one of the "toughest challenges" he had ever undergone.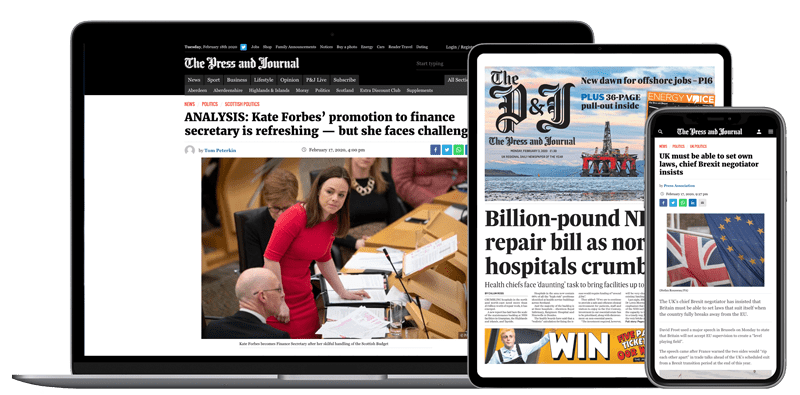 Help support quality local journalism … become a digital subscriber to The Press and Journal
For as little as £5.99 a month you can access all of our content, including Premium articles.
Subscribe