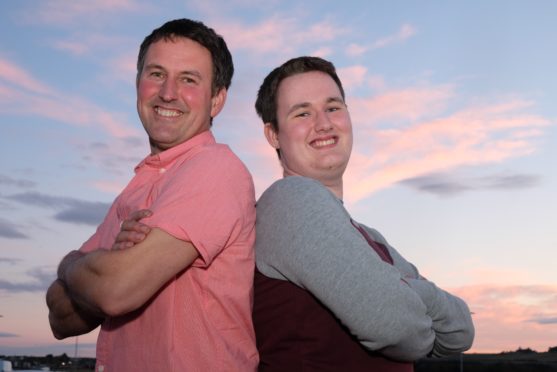 For any father, learning your teenage son has cancer is a huge shock.
But for Craig Gerrie, the news came less than a year after he completed his own gruelling battle with the disease.
The father-of-two started experiencing headaches and noticed a "strange smell of burning rubber" before being diagnosed with a brain tumour.
The 47-year-old, who lives at Bridge of Marnoch, near Huntly, underwent a seven-hour operation to remove it in September 2016, as well as chemotherapy and radiotherapy.
But last year, his family were dealt another blow when 19-year-old Callum was diagnosed with a rare form of cancer called synovial sarcoma.
Callum noticed a lump at the top of his arm while in the shower, and it quickly grew to the size of a golf ball.
The former Gordon Schools pupil "put his life on hold" for treatment, which included six three-day courses of chemotherapy, staying in hospital each time, and five weeks of radiation therapy.
Now the pair are showing their appreciation for the support they received through their battles by taking part in Friends of Anchor's Brave fashion show in May.
Callum is the youngest of the 24 men taking part, but will have his dad by his side to keep his confidence up as he models various styles on the catwalk.
Mr Gerrie sen, a former lorry driver who has been left unable to drive, said: "Our experience as a family has given us so many reasons to support charities like this.
"When I first heard I had a brain tumour it was such a shock, and I dreaded the thought of telling everyone."
Callum admits he never thought the lump in his arm would be cancer.
Synovial sarcoma is a rare form of cancer which occurs mainly in the arms or legs, and affects only two in every 100,000 people each year.
The Asda worker, who hopes to one day be a police officer, said: "I never thought the lump would be malignant, I thought maybe I had pulled a muscle or it was a reaction to something.
"When I found out it was cancer it was a shock, and I went into an autopilot mode to get through the treatment."
"It was gruelling and it grinds you down, it is the worst thing I have been through.
"It takes so much from your life, socially and domestically, but thankfully I had some really good friends who often visited and helped take my mind off things."
Callum had to take an extended break from work and gave up his favourite hobby of running, but returned to Asda two weeks ago and is now getting his life back on track almost a year on from his diagnosis.
He said: "It took a year out of my life, like a gap year that I wouldn't wish on anyone, but now I want to give something back."
Mr Gerrie sen added: "This is a way for us to thank medical staff, family and friends who have all been an amazing support."
Brave, which is in its third year, is being staged over two shows on Friday, May 10.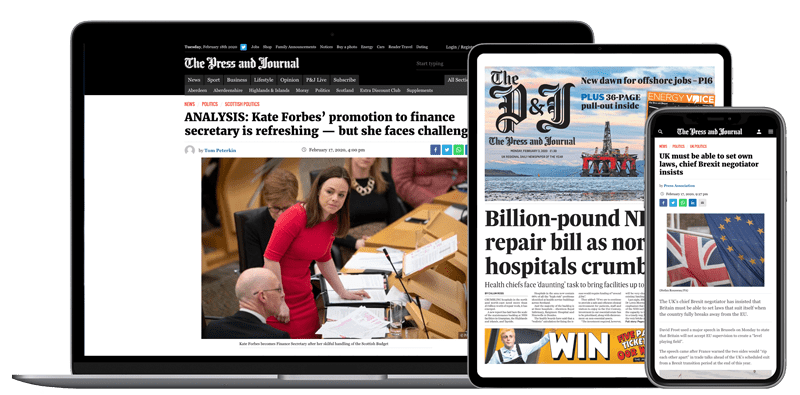 Help support quality local journalism … become a digital subscriber to The Press and Journal
For as little as £5.99 a month you can access all of our content, including Premium articles.
Subscribe