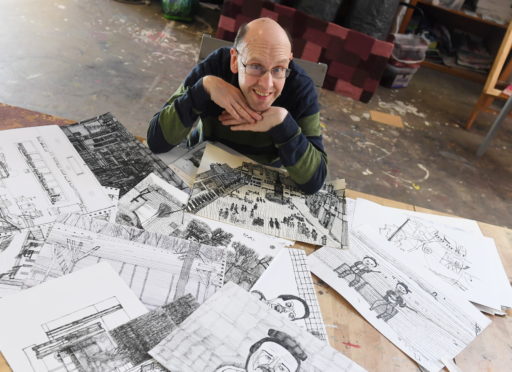 An artist from a community for people with special needs will reveal his unique perspective on the world at an exhibition in Aberdeen this month.
Robin Wise, 57, has been in love with illustrating for as long as he can remember and has produced countless drawings of all sorts of subjects including people, landscapes and objects.
But Mr Wise said one of his favourite things to capture in his black and white artwork is everyday life at Newton Dee in Bieldside, where he has lived since 1991.
The village of Newton Dee provides a place for adults with additional support needs, like Mr Wise,  to live and work together with volunteers in a mutually supportive environment.
Although he has always had a penchant for penmanship, the 57-year-old has never had his artwork on show outside of the community, until now.
A spokesman for Newton Dee said: "Robin views the world from a unique perspective, and you can see this reflected in his artwork.
"The lines and angles that he chooses to draw are the parts that stand out and interest him.
"His choice of two-tone black and white drawings enhances the two-dimensional quality of the work.
"Robin is thankful that he has been enabled by those around him to have space and support to develop his skills and individual style."
Mr Wise, who was recognised as being on the autism spectrum shortly after he was born, said he's over the moon that his creations will be on show to the wider public for the first time.
He added: "I've been an artist for a long time.
"I like to draw pictures of things in Aberdeen, like hills, landscapes and trees.
"Drawing makes me feel relaxed and happy. I usually do it at the craft studio in Newton Dee.
"I'm excited to meet people and see what they think about my drawings. I was so happy when I found out I would have my exhibition in April."
A selection of his illustrations will be on exhibition at Food Story on Thistle Street from today until April 30, with a special open evening with the artist on Friday April 26 at 7.30pm.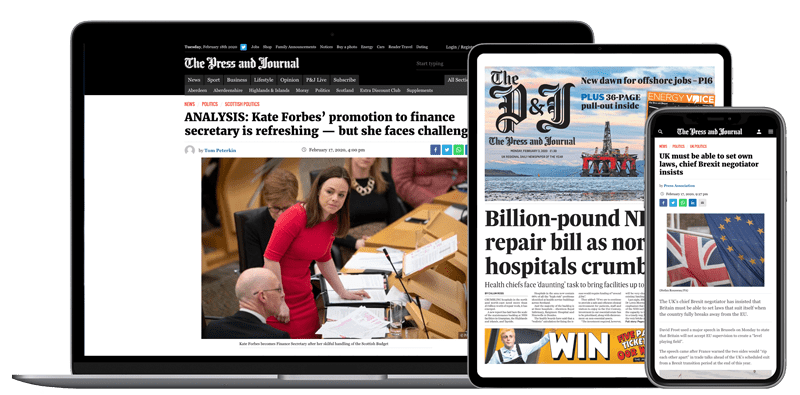 Help support quality local journalism … become a digital subscriber to The Press and Journal
For as little as £5.99 a month you can access all of our content, including Premium articles.
Subscribe