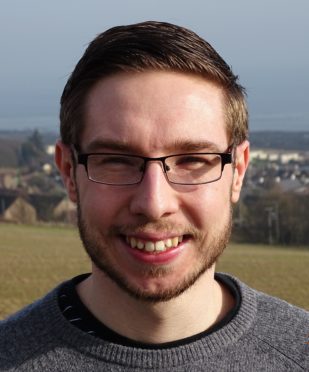 An Aberdeenshire congregation which has lacked a permanent minister for three years has had its prayers answered – in the form of a hill-walking reverend from Lanarkshire.
Reverend Andrew Morrison, 27, has been ordained and inducted at Arbuthnott, Bervie and Kinneff Church and is now officially the Kirk's third-youngest member.
The parish includes Inverbervie, Catterline, Gourdon and Kinneff, as well as Arbuthnott.
Rev Morrison, originally from East Kilbride, said at first he and his wife Kirsty were not considering moving to the area, but once they met the congregation they changed their minds and are already falling in love with the region.
Over the next year, he says he plans to "connect and build on" the work already going on in the parish, such as the community garden at Bervie Church.
Rev. Morrison said he has dreamed of becoming a minister for more than a decade, with the goal constantly on his mind during his time studying geography in Glasgow.
He said: "We've grown to love the place and feel right at home already.
"Way back in 2008, a week before my 17th birthday, I was at Frenzy – a one-day Christian music festival in Edinburgh.
"One of the worship leaders was the American singer, Chris Tomlin.
"The chorus of his song 'God of this City' has the words 'For greater things have yet to come and greater things are still to be done in this city', and I immediately realised that God wanted me to be a part of that and to do his work.
"Throughout my geography degree, all I could think about was sharing the gospel."
Eventually, he went on to secure a divinity degree at the Highland Theological College in Dingwall, with a probation placement at a church in Ayrshire alongside Reverend Neil Urquhart.
Rev Morrison is also a keen-walker and once hiked 130 miles in four days from Glasgow to Inverness to raise cash for a school in Ghana.
He said he's looking forward to spending time with his new congregation and working with them on a number of projects.
"We've got a community garden here at Bervie Church, so we'll be looking at how we can use this space in an even better way to connect with local people," he said.
Reverend Hugh Conkey, presbytery clerk for Kincardine and Deeside, added: "The presbytery is very glad to welcome a new minister at the start of his service to the church.
"We're looking forward to all that he brings to the local area."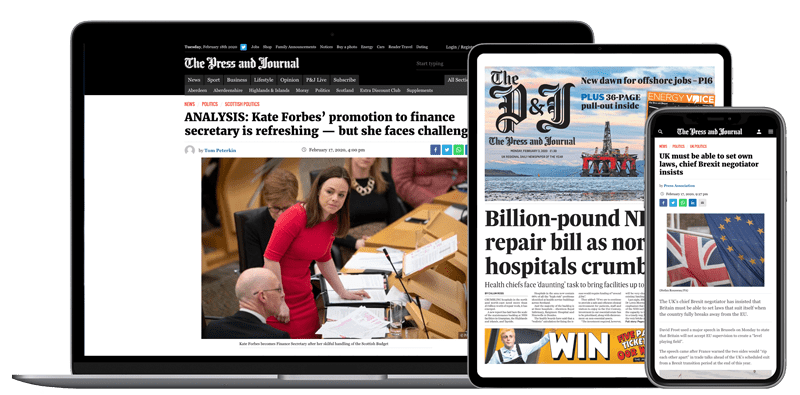 Help support quality local journalism … become a digital subscriber to The Press and Journal
For as little as £5.99 a month you can access all of our content, including Premium articles.
Subscribe