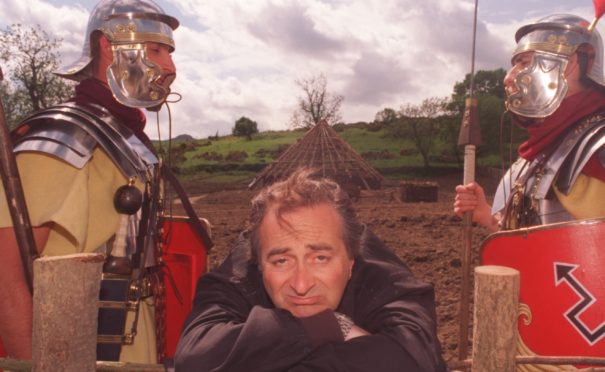 Sir Tony Robinson has urged planners to protect an unsuccessful north-east visitor attraction which could be sold after almost five years on the market.
Yesterday, the Press and Journal revealed the Archaeolink Prehistory Park near Oyne, which opened in 1997, could be sold to a developer.
The Time Team and Blackadder star attended the opening ceremony of the site, which ultimately drained millions of pounds in council subsidies.
Mr Robinson said he hoped a buyer would be able to use the site for its original purpose, by re-opening or by creating something more viable.
GALLERY: 21 pictures of families having a great time at the Archaeolink Prehistory Park from through the years
And he urged planners to be cautious to ensure the site was not sold off to a developer who would simply bulldoze the building.
He said: "The danger is that lip service will be paid to the idea of not flattening the building, but actually so much damage would be done to it and the area around it that it never could go back to the way it used to be, and that's my main concern.
"Developers do have a tendency to get over-excited, but sensitive developers can incorporate historical buildings of all types into their developments that are really quite inspiring and remarkable – it's possible for this to be done.
"If they don't think they're being watched, they're quite likely to only think of the bottom line, so that's the danger."
The centre, celebrating the ancient peoples and culture of the north-east of Scotland had to shut in 2011 when Aberdeenshire Council withdrew all funding.
The site failed to attract enough visitors to be viable.
And Sir Tony admitted he always feared the attraction was "vulnerable" because it was too remote.
He added: "I remember saying at the time, that I thought there was a danger it would be vulnerable given that it didn't seem to me to be part of any coherent trail.
"It had to create really quite a big noise to attract people to drive quite a long way in order to get to it. So when it gradually appeared to be faltering, I thought I knew why, but I was still very sad.
"I just think it was a very ambitious thing to do, but like a lot of really imaginative projects, if you don't get the infrastructure quite right, then you are vulnerable.
Archaeolink Prehistory Park finally attracts 'interested party' after four years on the market
"I think that everything needs to be done in order to protect that building, which really is a quite remarkable building that has a lot of investment in it from a lot of people, including Aberdeenshire Council itself."
Initial hopes were that it would bring 100,000 visitors to the region every year, but there were just 10,500 the year before it shut in April 2011.
Over 14 years the council ploughed £2.5 million into Archaeolink – branded a "white elephant" by some.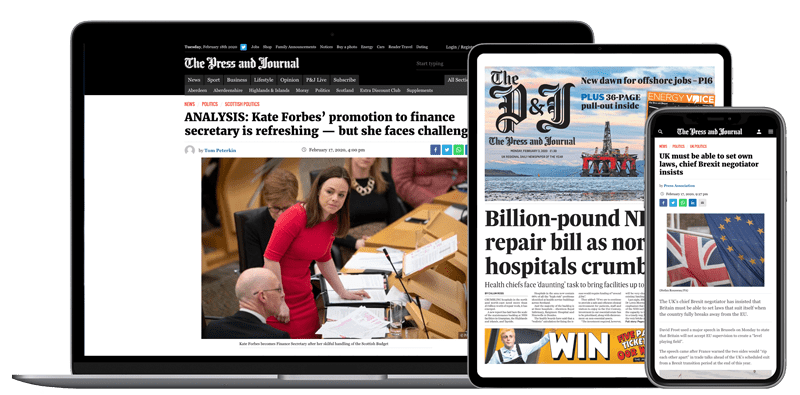 Help support quality local journalism … become a digital subscriber to The Press and Journal
For as little as £5.99 a month you can access all of our content, including Premium articles.
Subscribe