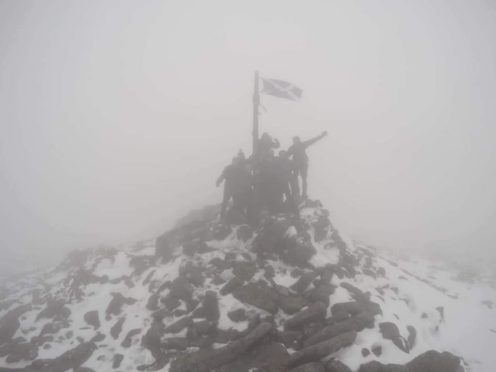 A hardy team has completed the difficult challenge of carrying a hefty caber up a munro to raise money and improve the life of a young woman.
Stephen Reid was joined by 16 others to take the 110lb trunk up the snowy and precarious 3,080ft Mount Keen in Aboyne on Sunday.
The caber is used every year at the Aboyne Highland Games, and current caber toss champion Jamie Dawkins was one of the team members involved in the feat.
Mr Reid decided to take on the challenge as part of a fundraiser for his younger sister Nicola, who has the degenerative brittle bone condition hypophosphatemia.
As her body cannot absorb the nutrients it needs to make strong bones, it means Ms Reid is "essentially housebound" and needs equipment including a powered wheelchair to get about.
She is currently raising money for a new accessible van, as her previous vehicle was written off in an accident last year.
On Sunday the team walked the 14 miles up the summit of Mount Keen, with two men at a time carrying the caber on their shoulders.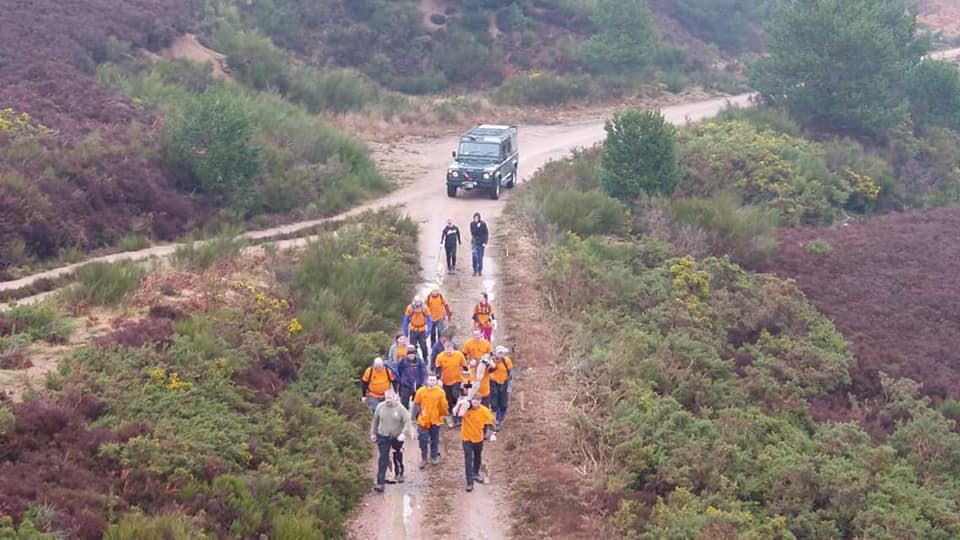 Mr Reid said: "Thank you so much to everyone who carried, supported, helped, donated or sponsored in any way at all.
"There are too many of you to mention individually and that in itself is overwhelming."
For more information search for Julie Reid on justgiving.com