Maggie has a passion for helping all her friends in parrot fashion
Maggie Packer's life isn't strictly for the birds.
But she had been involved in rehoming and rehabilitating parrots for more than 30 years and is fascinated with these exotic birds, in all their different guises.
So when she learned about the problems faced by the Island Parrot Sanctuary on Kerrera, a few miles from Oban in 2013, she immediately decided to jump on the ferry and do whatever she could to help on a voluntary basis.
Mrs Packer has subsequently helped transform and improve the lives of nearly 50 African greys and Amazon parrots at her own little base in the north-east of Scotland.
She and the sanctuary officials recognised the birds needed to be taken off the island, so that veterinary care and other services would be more readily available.
Mrs Packer, whose husband, Roger, works as a lorry driver for Travis Perkins, told the Press and Journal that all the effort involved had been instrumental in making the relocation process effective for the parrots in her care.
She said: "I've been doing this for 30-odd years. I never remember people's names but I remember the birds and they are very special to me.
"Somebody once said 'When a dog looks at you, it looks into your soul,' but I feel exactly the same about the birds in these aviaries.
---
>> Keep up to date with the latest news with The P&J newsletter
---
"Some of them can be very annoying and very loud, but they all have this unique ability to look right inside you and say 'I'm just the same as you, except that I have feathers'.
"People expect them to be like dogs or cats, but there are a lot of misconceptions about these birds. One girl phoned me and asked: 'Do parrots have ears?'
"I told her: 'Well, they certainly don't lip-read!'
"They also live for a very long time and that is why it is important to look after them.
"Some of these guys can live for 80, 90, 100 years. The average parrot will see seven homes in its lifetime.
"That means they often outlive their owners and are suddenly in need of rehoming.
"I have done that with a lot of the parrots here, but some of the older boys are staying with me. It wouldn't be fair to put them into strange surroundings at their age."
One of Mrs Packer's neighbours, Ella Minty, described her as "amazing" and "inspirational".
She added: "Maggie shows so much dedication and commitment in everything she does.
"She creates parrot hoodies and jackets and helps out with different charities. She has rescued and rehomed hundreds of birds and they always come first."
Mrs Packer herself prefers to continue her passion quietly and unfussily. Her charges might screech and make a racket, but it doesn't faze her.
She said: "Although caring for multiple parrots is not an easy thing, it is exceptionally rewarding and made possible by the fact that my husband and I are still quite mobile.
"The Hoodies and Feather Protectors that I make and sell online helps pay for their food, medicine and fresh fruit and vegetables.
"As long as I can sew and sell my work, I know they won't miss a single meal.
"One particular resident greets me every morning in his former owner's voice with a cheerful 'Hello baby'.  It simply melts your heart."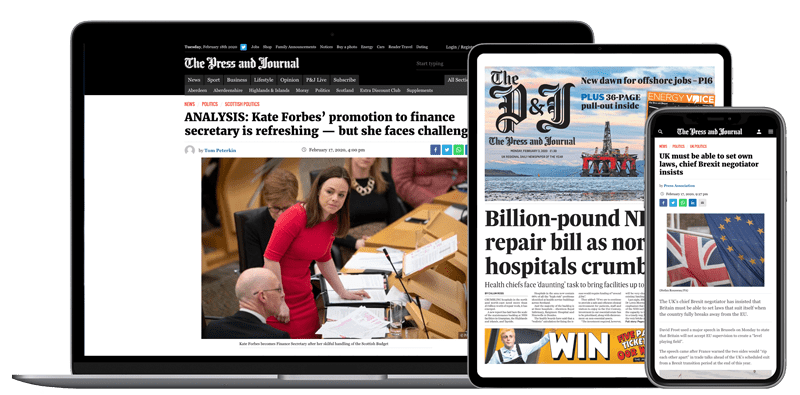 Help support quality local journalism … become a digital subscriber to The Press and Journal
For as little as £5.99 a month you can access all of our content, including Premium articles.
Subscribe