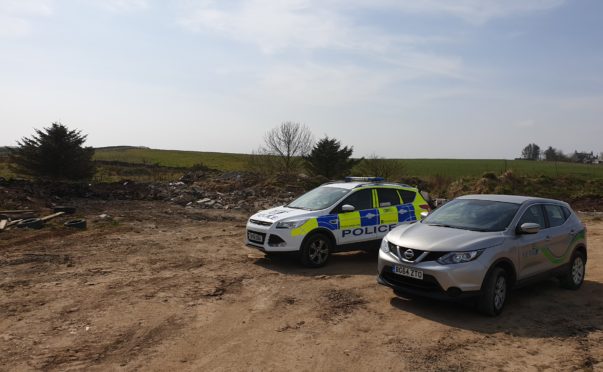 Police have launched an investigation after illegal waste was dumped and set ablaze in the Aberdeenshire countryside.
Officers and representatives from the Scottish Environmental Protection Agency (Sepa) were called to the Hill of Menie area of Balmedie yesterday following reports that a "controlled" substance had been discarded there then deliberately burned.
A joint probe is under way to identify those responsible.
Sergeant Scott Mackay said: "Illegal dumping is a danger to life and health, can devastate the local environment and disrupts the lives of residents and rural communities.
"I also can't stress enough the dangers and potential consequences of setting fire to dumped waste – you don't know how the fire will take hold and you put the land and members of the public at risk.
"I ask the public to be alert and speak up if they suspect or know someone involved in disposing waste illegally.
"It won't be tolerated and we are committed to working with partners like Sepa to tackle the issue.
Sgt Mackay also encouraged people living and working in countryside communities to sign up to Rural Watch Scotland, a community scheme designed to bring local people together to address crime and other safety issues.
He added: "Ultimately it allows communities to effectively work together with local groups and partners to address issues."
Anyone with information about the incident is asked to contact Police on 101.
People can visit www.ruralwatchscotland.co.uk for more information on the initiative.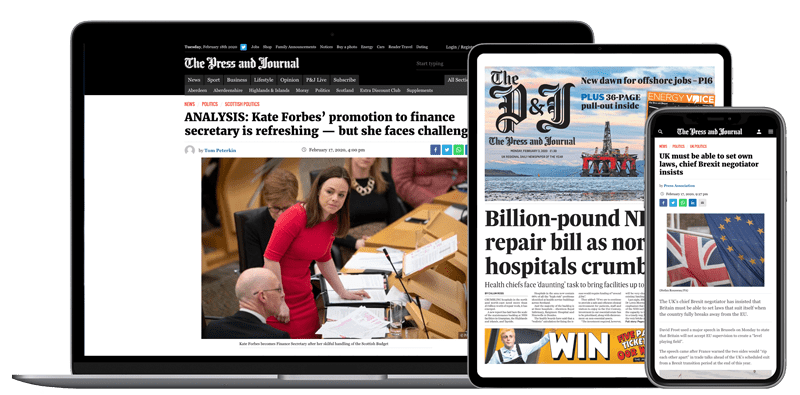 Help support quality local journalism … become a digital subscriber to The Press and Journal
For as little as £5.99 a month you can access all of our content, including Premium articles.
Subscribe