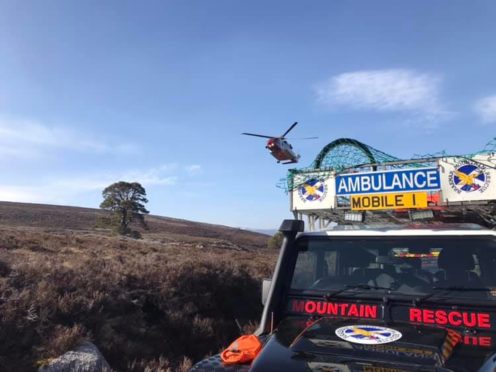 A mountain biker had to be airlifted to hospital following a fall.
The incident was one of three Braemar Mountain Rescue was called out to on Monday, with hundreds taking to the hills amid sweltering temperatures.
The first incident the team responded to involved a female walker who fell to her injury while on the Carn a' Mhaim around mid-afternoon.
The coastguard search and rescue helicopter was alerted while the team mobilised in case the site could not be accessed by air.
But the coastguard managed to get to the injured walker and she was taken to hospital.
Meanwhile, a short time later, the team was called to assist an injured mountain biker.
The cyclist was passing through the Ballochbuie Forest, near to Balmoral, when she came off her bike and was knocked unconscious.
She had sustained some facial and neck injuries but they are not thought to be serious.
The mountain rescuers administered first aid and helped her onto a stretcher before she was airlifted to hospital via where she was kept overnight.
Earlier on in the day a member of the team had also helped a disorientated walker find their way back onto the mountain path after they became lost in the southern Cairngorms.