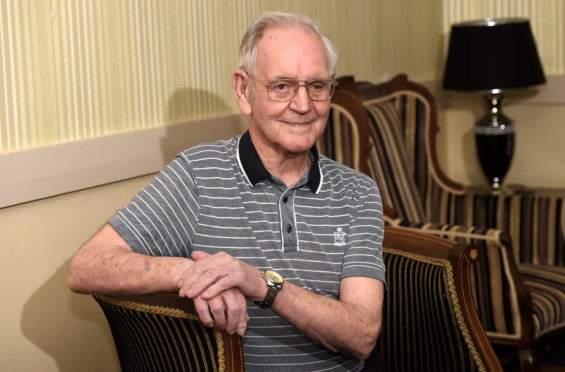 The oldest participant in this year's event counts himself among the lucky ones.
Angus Mackie, 83, had already seen off one form of the disease – which led to him having an eye removed – before he was diagnosed with pancreatic cancer last year.
Faced with the prospect of operating on him, surgeons told him there was nothing they could do because of his age.
The former army cook said: "They didn't come straight out with it but I could tell there was something wrong.
"I think had I been younger they would have tried surgery but at my age I don't think they wanted to risk it.
"I told my family and friends and I don't think they really understood how bad it was."
Despite his diagnosis and having to break the news to his brother, two sons and two granddaughters, Mr Mackie is grateful he has had the time to properly say goodbye.
"I have had it for six months, but a woman I knew died just a week after her diagnosis.
"I have been the lucky one in that I have lasted so long.
"Like I say, you just take one day at a time and make sure you have something to look forward to."
Among the events Mr Mackie has got to experience in his six months has been his granddaughter Hannah pass her driving test first time.
And the next event on his horizon is Brave, which he read about in the Press and Journal and decided he wanted to get involved.
He said: "I want to help and do my bit. It won't help me but it will help an awful lot of people.
"It will make a huge difference and it should have been done years ago.
"All the lads there are great and many are a lot worse off than me, it could be a lot worse for me.
"I'm not feeling just too good myself but I'm looking forward to it, and I hope I manage to get there."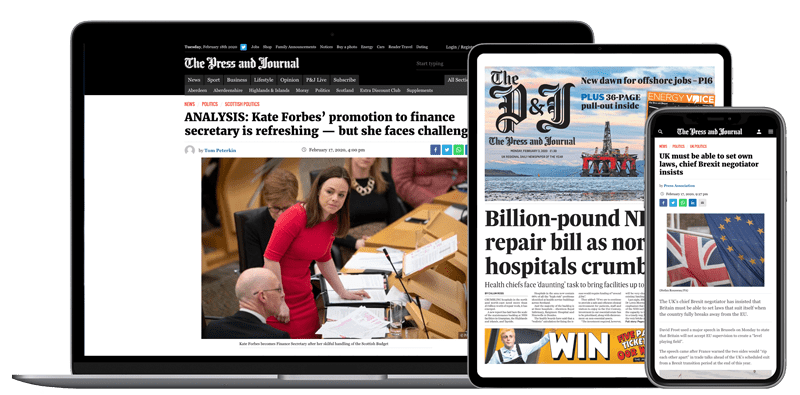 Help support quality local journalism … become a digital subscriber to The Press and Journal
For as little as £5.99 a month you can access all of our content, including Premium articles.
Subscribe