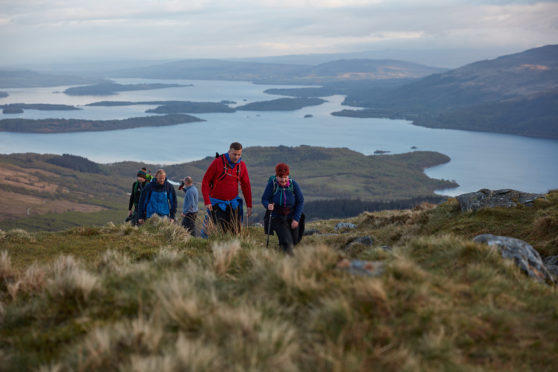 Scotland's mountains were illuminated at the weekend after more than 150 hikers lit torches for the National Trust for Scotland.
The Torchlight Challenge challenged walkers to reach the summit of both Ben Lomond and Ben Lawers in the Highlands and Arran's Goatfell.
The climb coincided with NTS announcing a £1.9million five-year programme of investment to repair and upgrade 273 miles of upland walking routes across Scotland.
Routes at Ben Lomond, Ben Lawyers, Glencoe, Kintail, West Affric in the Highlands, the Mar Lodge estate in Aberdeenshire, Goatfell and St Abb's Head in Berwickshire will all be revamped in the coming months.
On Saturday, to celebrate the news, walkers reached their mountain's summit around 9pm and their torches combined at each site to create a beacon that could be seen across the peaks.
Bob Brown, upland path manager for NTS, said: "As a charity wholly funded by our members and supporters, we rely on campaigns such as the Torchlight Challenge and The Footpath Fund to help maintain and preserve our sensitive mountain environment.
"Paths not only make the mountains accessible but they protect the wider area too.
"When paths get in to a bad state of repair, people avoid the damaged sections.
"This leads to 'path creep' as people walk on the vegetation on either side, widening the path and damaging the surrounding area.
"Mountain path work is expensive and, as a charity, we rely on The Footpath Fund to allow us to maintain and restore the paths which hillwalkers love about Scotland."
Work is due to begin this week, starting at Goatfell tomorrow.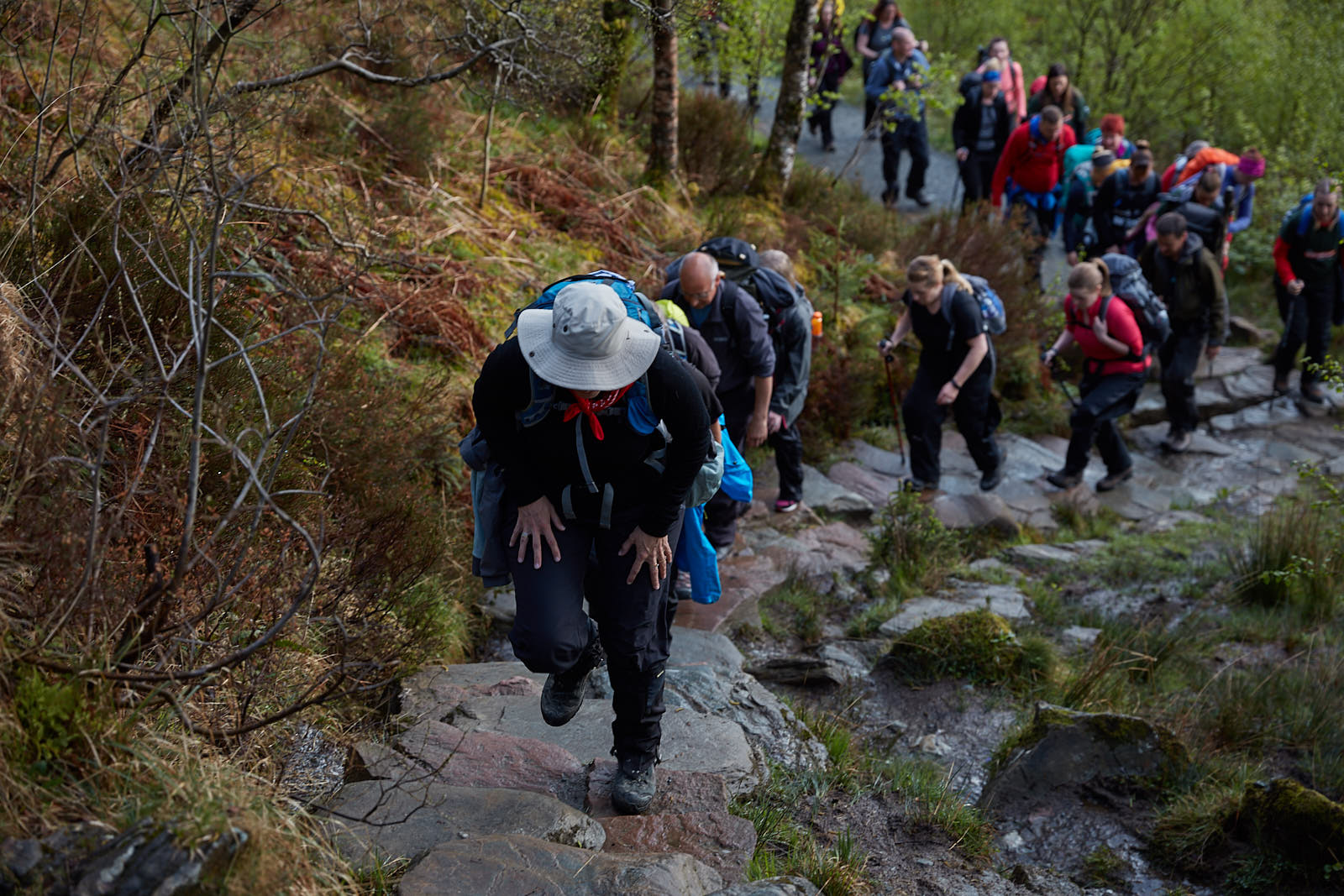 Mark Bishop, director of customer and cause at NTS, said: "Our new footpath programme is our most ambitious yet and, with the help of our loyal supporters, we will be able to implement crucial repairs and maintenance to guarantee the future of Scotland's most stunning and significant landscapes.
"The Torchlight Challenge teams have got us off to a flying start with their fundraising efforts, all of which will play a vital role in protecting and preserving Scotland's treasured sights and landscapes in the future."