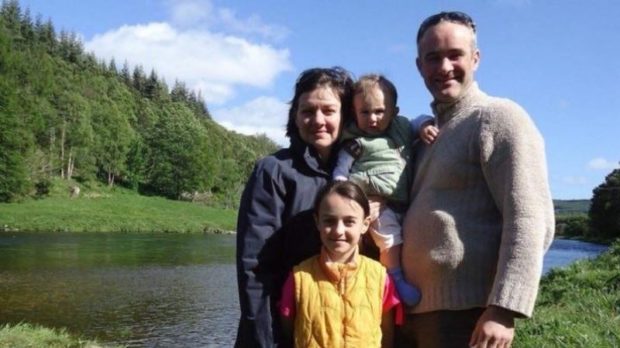 An award-winning Aberdeenshire-based artist is appealing for help to raise sufficient money for her to apply for British citizenship following the death of her Scottish husband.
Aboyne resident Stephanie Vandem's husband Ross Ferguson died, aged 50, in December after a long battle with brain tumours.
To add to her distress, she has been told her residency is not secure due to the new Universal Credit system and is now trying to raise £3,500 to submit a permanent British citizenship application.
Working as an artist under her maiden name Vandem, Mrs Ferguson lives with their two children, Lola, 17 and Thomas, eight, and says the situation is a "living nightmare", exacerbated by having to claim Universal Credit since her husband's death.
Mrs Ferguson explained that the family's savings had been exhausted during her husband's lengthy illness because he was unable to continue working as a joiner.
She said: "When Ross died, it triggered the end of Tax Credit and the move to Universal Credit. Under the new system, if I do not earn for two months, a habitual residency check is carried out.
"But because my own work is piecemeal and not consistent, the Universal Credit calculations do not really take this into account.
"I have been granted habitual residency for the time being, but have been told that this will be looked into again if my income stops.
"I want to apply for permanent residency, so I can get out of this hamster wheel.
"The children are also finding it very upsetting – my son Tom needs to have security and not be worrying that his mum might get deported.
"The whole situation is just exhausting – at times, I feel as if I am drowning.
"The uncertainty about Brexit also does not help."
Mrs Ferguson revealed that family found themselves with absolutely no money after her husband's death.
She said: "We had to rely upon donations of food and logs to get us through the winter. The support we have received from the community has been absolutely tremendous."
Stephanie Vandem's work has been purchased by art dealers Iwan and Manuela Wirth, who have it displayed in their newly-refurbished Fife Arms Hotel in Braemar.
Deeside councillor Geva Blackett has been helping support the family and last night said: "Stephanie's predicament is about the worst a parent can face – imagine the horror of being separated from your child when you have done absolutely nothing wrong.
"This is what Stephanie fears might happen because of all the uncertainty. I really hope people will support her plea for the funding she needs to become a British citizen, so she and her children can mourn Ross in the certainty they will not be torn apart."
A Department for Work and Pensions spokeswoman said: "Our thoughts are with Mrs Ferguson and her family at this difficult time and her full entitlement to benefits are up to date. We are contacting her to see what other support we can provide regarding her self-employment and any impact this might have on her benefits going forward.
"Eligibility for certain benefits is based on a person's permanent right to reside in the UK, and Mrs Ferguson will need to apply to the Home Office to establish this."
If you would like to donate please click here.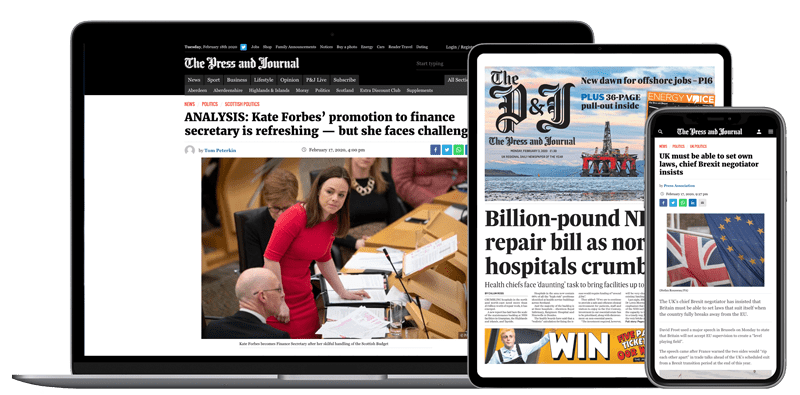 Help support quality local journalism … become a digital subscriber to The Press and Journal
For as little as £5.99 a month you can access all of our content, including Premium articles.
Subscribe