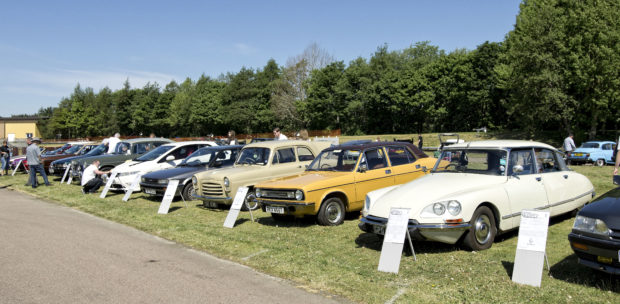 Car fans are getting themselves revved up for a vintage car display this weekend.
Grampian Transport Museum is hosting How Many Left? – a showcase of vehicles which were previously mass produced, but which fewer than 500 now remain.
The event, which will be held this Sunday, has a record entry of 120 vehicles signed up to appear between 12.30 and 4.30pm.
For younger visitors, it will be an opportunity to catch a glimpse of vehicles that were once a common sight on roads throughout the north east, many from garages which were legendary household names.
Examples of the vintage vehicles include a Vauxhall Cavalier, Ford Escort, an original Mini, a Metro and a DeLorean.
Assistant curator Neil Thomson said: "How many Left? was created to enable the many local owners of older and sometimes forgotten mass-produced cars an opportunity to show them to the public and remind us all what used to be.
"Many of these cars were considered very ordinary in their day, but as we see them again, they bring back many memories and because of their increasing rarity – there needs to be less than 500 left to qualify for the event – they are often more loved today than they were in their time.
"Our target this year was 100 cars, so of course we are thrilled to see so many entered, it will be a great day.
"Although exhibit entries are now officially closed, if anyone reading this has an interesting car they would like to bring along, get in touch and we'll try to fit them in."
Entry into the event for visitors is £7 for adults, £6 for concessions and £1 for children up to 15 years old.
Entry is free for members of the Grampian Transport Museum.
Further details are available at www.gtm.org.uk