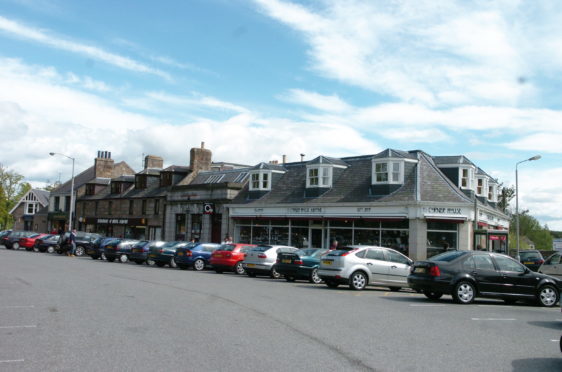 A businesswoman's hopes of opening a Chinese takeaway in an Aberdeenshire village have been dashed amid concerns it could stink up silk scarves at a nearby shop, among other worries.
Although planners recommended members of the Marr Area Committee approve proposals to convert the Hilltrek clothing shop in Aboyne into a hot food establishment, its members yesterday voted unanimously against the plans.
They had been put forward by Penrith-based applicant Ms Chen Naling, but attracted criticism from neighbouring residents and businesses.
The concerned parties expressed concerns the presence of the takeaway could lead to an increase in noise, smells, litter and traffic.
A report by officials, in which plans were recommended to councillors, noted that Aberdeenshire Council's environmental health team had no official objection to the plans and argued that mitigation measures proposed for both noise and odours would be adequate.
One of the eight objectors was Mark Ronson, the proprietor of the Sign of the Black Faced Sheep café and gift shop located directly in front of the Hilltrek site.
Mr Ronson, who has run the business for 30 years, gave an impassioned speech before the committee, appealing for them to throw out the plans for the negative impact he argued the takeaway would have on his business, as well as others nearby.
The businessman said that the current permission for the site as a clothing shop was "diametrically opposed" to how it would be used as a takeaway, highlighting worries over potential traffic problems.
Mr Ronson even produced a colourful silk scarf, holding it up before the committee and suggesting that if one of his customers were to try it on, only to find it smelled of takeaway food, they would be discouraged from purchasing it.
He said he was delighted the councillors refused the application.
"I've put 30 years of energy, enthusiasm and love into this business, and we're there for 361 days of the year, so it was a real concern to see this application pop up," Mr Ronson said.
"My main concern was not that it was a takeaway, it was the odour it would have caused.
"The equipment proposed to eliminate any odours would be perfect in an ideal world, but of course we don't live in an ideal world, and eventually it would break down, doors would be left open, and so on – so the smells would eventually escape."
Councillor Peter Argyle, the deputy co-leader of the council, highlighted his own concerns as he rejected the plans.
"The difference between the two uses for this building are chalk and cheese, as far as parking is concerned," he said.
"By their very nature, those seeking to purchase hillwalking clothing would be walking to the shop from a car park.
"But those wishing to quickly pick up a takeaway and get home to eat it would tend to park as close as possible and that could cause problems.
"Although this is not universally opposed in Aboyne, there are a great many issues here."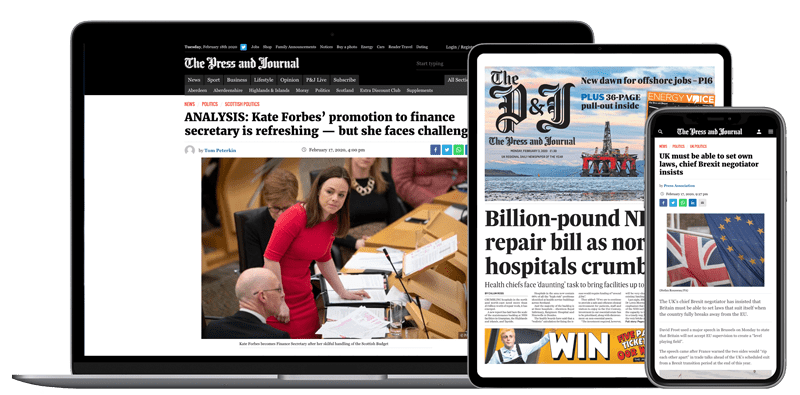 Help support quality local journalism … become a digital subscriber to The Press and Journal
For as little as £5.99 a month you can access all of our content, including Premium articles.
Subscribe