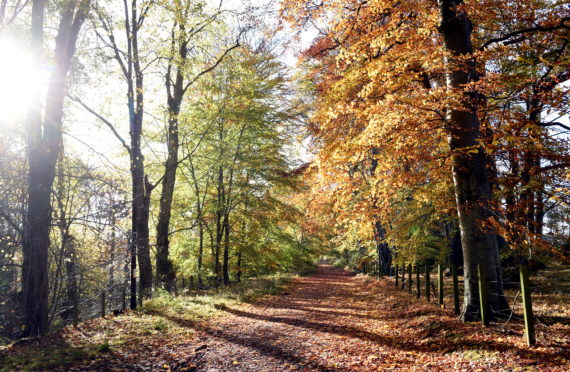 Aberdeenshire Council could pull its funding for an organisation set up to conserve natural heritage – because its focus has moved beyond the north-east.
The Outdoor Access Trust for Scotland (OATS) was set up in 1998, originally as the Upper Deeside Access Trust, to help preserve and promote the region's picturesque natural environment, and encourage public access of the great outdoors.
It then changed its name to the Cairngorms Outdoor Access Trust, but has since rebranded and expanded its remit to the entire country – moving its headquarters from Aboyne to Perth.
Aberdeenshire Council currently provides the trust £10,000 a year to help support its projects, such as Ballater's Seven Bridges path, the Gordon Way, an extension of the Deeside Way and upkeep of walking routes on Scolty Hill in Banchory.
However, due to the shift away from north-east projects, council officers have recommended councillors withdraw the annual grant for OATS and instead reallocate the cash to support local community-led groups working on their own path and access schemes.
If agreed, the grant would stop in April – giving the trust time to seek alternative income and ensure ongoing local projects receive the support they need during transition.
In a report, director of infrastructure services Stephen Archer states: "Historically, the trust's emphasis lay in upper Deeside, then the wider Cairngorms.
"With the creation of OATS, its remit is now Scotland-wide, and further afield.
"While OATS continues to deliver excellent projects, its new current national status has reduced involvement locally.
"Removing core financial support from OATS provides an opportunity for budget resources to be reallocated to provide a funding source for the increasing number of emerging, community-led path groups who are interested in improving access provision within their local area, and access projects."
Members of the infrastructure services committee will consider the proposals when they meet on Thursday.