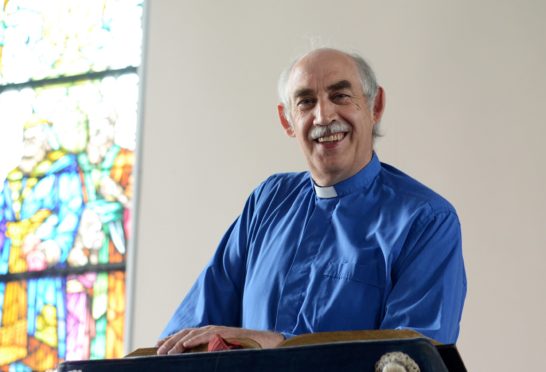 A minister is suing the speeding driver who nearly killed him in a horrific crash for £100,000.
Rev Colin Dempster suffered life-changing injuries when he was hit head-on by a 4×4 as he drove home from church.
The 66-year-old's family were told he may not survive the crash.
Now, three years on, the minister – who had to give up his job at Mearns Coastal Parish Church in Johnshaven and St Cyrus – is suing driver William McEwan for compensation.
Self-employed builder McEwan was banned from driving for 30 months and fined £2,500 after he admitted causing the crash by speeding on the wrong side of the the A92 Montrose to Aberdeen road on March 13, 2016.
Rev Dempster subsequently said he had forgiven McEwan for the incident but his solicitor has now confirmed he is pursuing a claim for damages worth£100,000.
Solicitor David McKinney said: "He is pursuing compensation to let him cope with the life-changing injuries he suffered."
The case will be heard at the Court of Session in Edinburgh.
Rev Dempster was put on life support following the crash and his family were warned he might not survive his brain injuries.
"My family were called as I wasn't expected to survive the brain injuries, and they stayed night and day for almost two weeks," he said previously.
"Thankfully, in answer to prayer, I survived and spent a further six weeks in hospital having intensive rehabilitation.
"My life will never be the same again as a result of the accident and I live with the consequences every day. I am now unable to do many of the simplest tasks I could do before.
"I have been unable to return to work and do a job I loved to do. I had planned on working until at least the age of 70 but that choice has now been taken from me.
"Although disappointed that Mr McEwan has never actually said sorry to me, I have forgiven him and bear him no ill will. I forgive him because I am a Christian."
Perth Sheriff Court heard McEwan had been driving too fast and trying to overtake on a blind bend when he collided with Rev Dempster's car.
The 36-year-old, of Coylton, South Ayrshire, was initially charged with dangerous driving but admitted the reduced charge of causing serious injury by careless driving.
Rev Dempster, who once appeared on BBC comedy show Some Vicars With Jokes, said he hoped his story "would show those tempted to speed how they can ruin someone's life."
McEwan was unavailable for comment yesterday.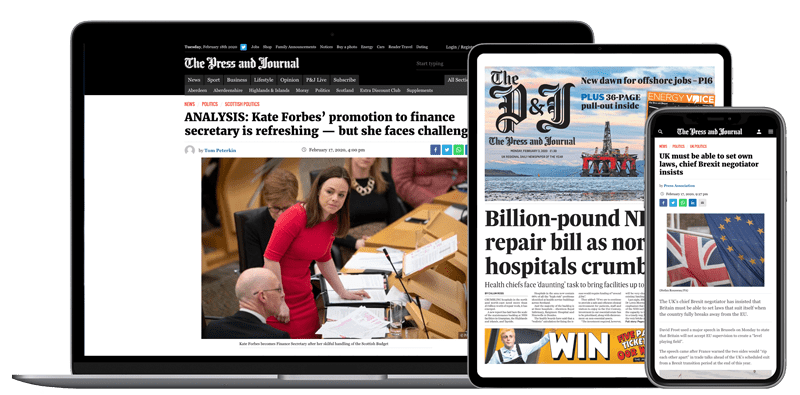 Help support quality local journalism … become a digital subscriber to The Press and Journal
For as little as £5.99 a month you can access all of our content, including Premium articles.
Subscribe