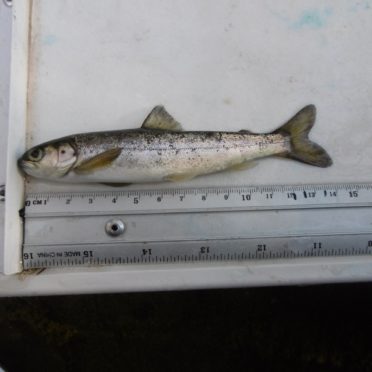 Juvenile salmon numbers in the famous fishing waters of the River Dee have increased by 50% in a key tributary, suggesting the ecosystem is recovering after a cataclysmic storm four years ago.
When Storm Frank struck the north-east at the end of 2015, low-lying areas close to the River Dee were flooded when it burst its banks.
The heavy rains and subsequent flooding caused millions of pounds of damage to communities throughout Aberdeenshire and had a severe impact on the environment.
As floodwaters powered through the River Dee, much of the riverside was washed out to sea, as well as many parts of the riverbed.
The upheaval resulted in significant problems for breeding salmon and their eggs.
The River Dee Trust, which has set up various traps and monitoring sites all along the river and its tributaries to keep track of fish populations, noted a significant drop in the numbers of young salmon, or smolts, present in the waters following Storm Frank.
But now, the organisation has announced a major increase in smolts at its trap in the Beltie Burn, which runs through Torphins and into the river.
The special traps allow the trust to gather data from fish without harming them.
A statement from the body said: "We were pleased to find that we had 50% more smolts in our Beltie trap in 2019, in comparison to 2018.
"The 2018 data was depressed as a result of the eggs lost from the river bed during Storm Frank, which would have smolted in 2018.
"We have trapped 1,500 smolts so far, compared to 1,000 in 2018, which is encouraging and in line with what we expected."
Conservation work has also been carried out recently at the River Gairn, which flows into the River Dee just west of Ballater.
A total of 24 wooden structures, built of three wind-blown trees, have been installed along a stretch of the river to provide new places for fish to hide from predators and spawn.
Many parts of the Gairn were left wide and shallow following Storm Frank.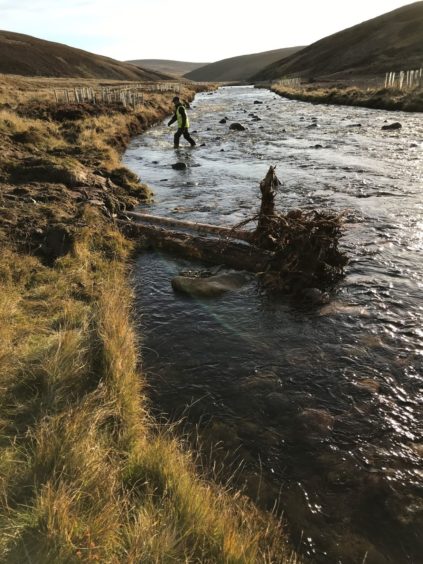 Edwin Third from the Dee District Salmon Fishery Board said: "By installing the trees in the river, we're creating more diverse habitats for the fish and other aquatic wildlife.
"The trees will provide shelter and trap nutrients, and generally help to create the complex river structures which these species need to survive."