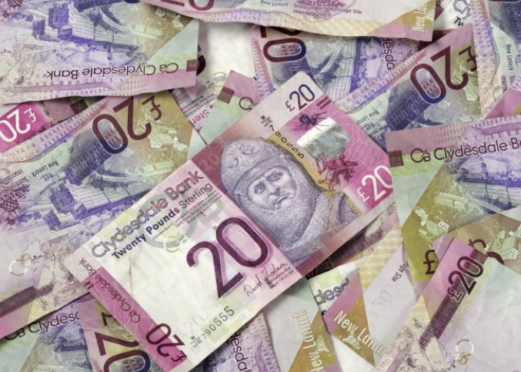 BYLINE KATE FERRIER
Funding of more than £18,000 will help north-east community groups carry out projects to improve life for locals.
The St John's Hill Wind Farm Community Awards scheme has donated the cash in order to benefit people in Arbuthnott, Catterline, Kinneff and Dunnottar.
The funding, which is taken directly from the wind farm's profits, was established as a "practical way" of providing support to nearby areas.
The Kinneff Old Church Preservation Trust was "delighted" with the £2,000 it has been awarded, explaining that the money will benefit its next restoration project.
The group applied for the grant to help repair the north facing walls of Kinneff's Old Church and can now get the project under way.
The Catterline Coastal Rowing Club received £630, and will use the money to buy a combined trailer launch and trolley to ensure safer and easier access for boats on to the water.
The move will increase the number of crews that will be able to row per session.
Other applicants who have been awarded the funding include Arbuthnott Community Association, Arbuthnott Church Community Extension and Arbuthnott Community Council.
Catterline Parent School Group and Catterline Braes Action Group received a cash boost as well.
The St John's Hill Wind Farm Community Fund is available annually for the lifetime of the wind farm and will be open for applications again on January 1, 2020.
For more information, people can visit www.kdp.scot or contact the KDP office on 01569 763246 and windfarms@kdp.scot