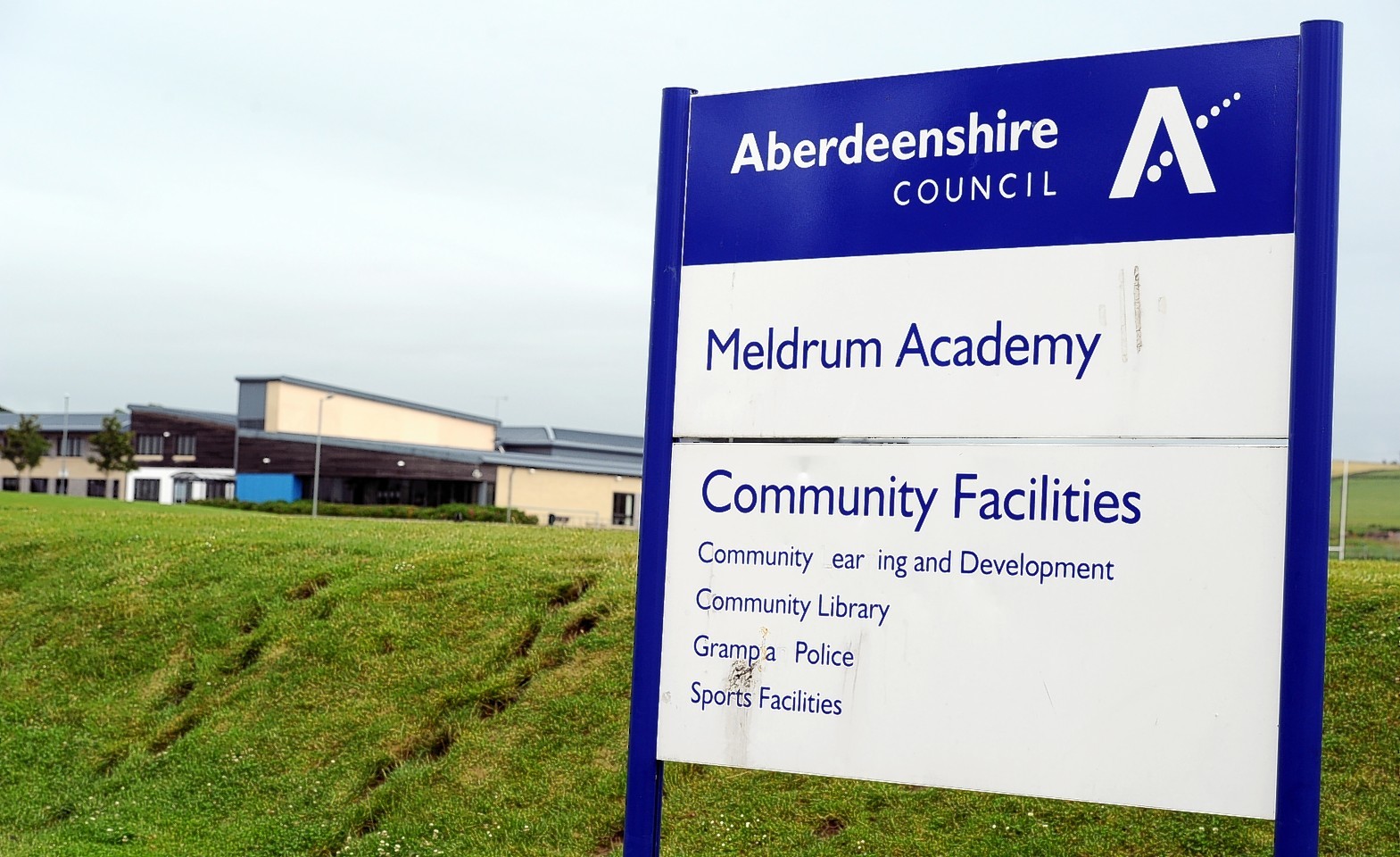 Two youths have been charged in connection with an alleged trolling incident against a disabled six-year-old disabled girl from Aberdeenshire.
A 15-year-old girl and a 14-year-old boy who are pupils at Meldrum Academy will now be sent in front of the children's panel.
A mother, from Pitmedden, this week described her anguish upon realising that cruel bullies had shared doctored images of her disabled daughter on social media.
One showed her daughter in a wheelchair superimposed on various images in an insulting manner, which had been allegedly been made and shared by pupils at Meldrum Academy.
The mother first became aware of the images after the girl's older sister, who goes to Meldrum Academy, was sent them online.
One of them showed the infant superimposed on a movie poster, and another was of her on a motorway.
The third showed her lying in a disabled parking space.
The school initially led the action against the online trolls, however last night Inspector Andy Scott confirmed that they had since been charged.
He said: "Following further discussion with the complainer involved, two youths have been charged in connection with a communications offence. A report has been submitted to the Youth Justice Management Unit.
"Let me stress once again that all agreed action taken up to this point in conjunction with our partners and parents was genuinely believed to be the best course, and the approach was explained to all those involved.
"Police Scotland is committed to supporting schools to ensure young people know that their actions online can have severe consequences and we take every complaint that is reported to us seriously."
A spokesman for Aberdeenshire Council said: "Meldrum Academy continues to provide support for those involved. As the police have charged two young people in connection with the incident it would be inappropriate to comment further."