An Aberdeenshire animal charity has begged for no more donations to a public appeal that has run away with itself.
New Arc asked for mascara wands to use as brushes for baby animals.
The campaign was shared around the world and now more than 75,000 have been sent in.
Animal lovers from as far away as Australia and America donated to the appeal, launched in February.
New Arc has begun redistributing the tiny tools to other wildlife causes across the country.
And they want any would-be donors to cut back on the environmental impact of their generosity.
Head of the charity Keith Marley said: "We have got enough mascara brushes for the next three or four generations that live here – more wands than Hogwarts!"
"We now ask for people – if they want to help wildlife – to look up local centres they can donate to.
"That would save on flying the wands across the world – writing off the impact of recycling them.
"Someone called this morning and got quite shirty when I said we didn't need any more.
"We've put it on our website and social media but we're not in charge of the internet.
"An online video about the appeal has been viewed around 4.5 million times – I can only hope people share our message to stop sending them in just as much!"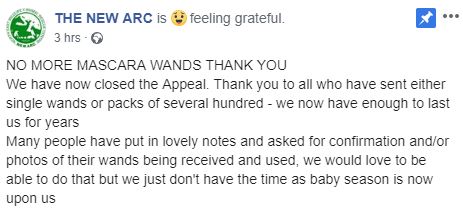 The charity – based near Ellon – is currently fundraising to build a new animal hospital.
Last year alone New Arc cared for more than 1,000 animals – with the summer months the busiest.
Around four or five animals are taken in at the centre most days presently.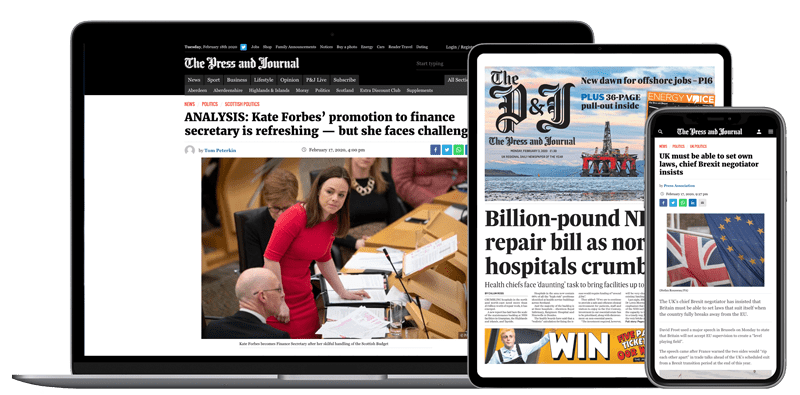 Help support quality local journalism … become a digital subscriber to The Press and Journal
For as little as £5.99 a month you can access all of our content, including Premium articles.
Subscribe