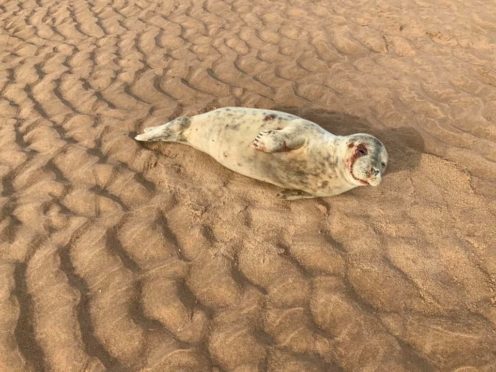 Visitors to a popular north-east beauty spot have been asked to keep an eye out for a poorly seal pup which needs urgent medical attention.
Volunteers from Ythan Seal Watch are appealing for beach-goers to let them know if they see the baby animal at Newburgh Beach.
The infant is suffering from an eye infection, an injury to its rear flipper and lungworm – a condition which can cause bronchitis or pneumonia.
While a medic from the British Divers Marine Life Rescue (BDMLR) and a Scottish SPCA inspector attempted to catch the marine animal on Friday morning, it managed to disappear into the water before it could be properly assessed.
A spokesman from the Ythan Seal Watch said: "The seal has been a regular on Newburgh beach for a few weeks now and its condition is beginning to deteriorate so we are expecting it to appear again.
"Seals head for land when they are sick and tend to stay away from other seals.
"It was seen yesterday morning on the stretch of beach between Newburgh and Balmedie near the tank traps."
If a member of the public spots the seal, they are urged to call BDMLR at any time of day or night.
People should call 01825 765546 during office hours and 07787 433412 outwith office hours.