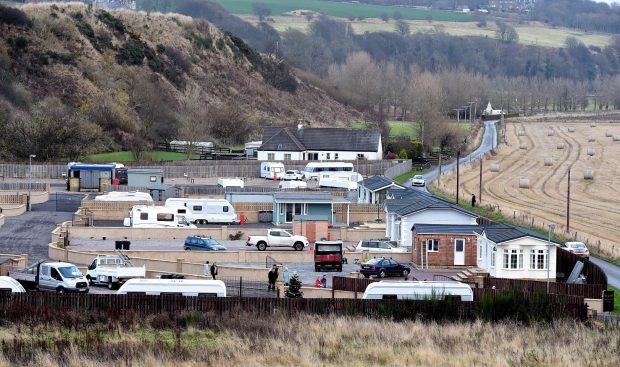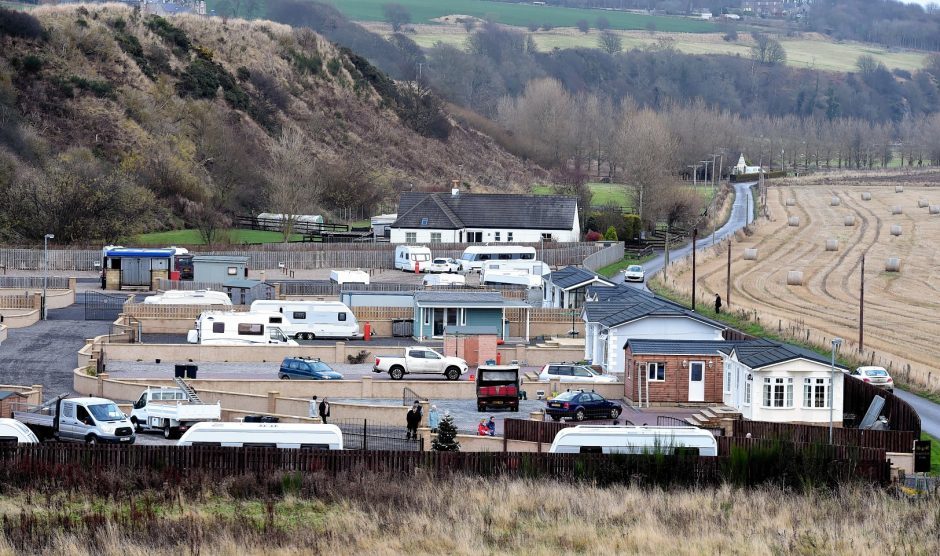 A fresh battle over the risk of flooding at a controversial traveller site at St Cyrus erupted yesterday as councillors prepared to decide its fate.
Two fresh proposals have been put to Aberdeenshire Council, seeking approval for a change of use from farmland to a caravan park, with associated amenities, on land close to Eskview Farm on the way to the St Cyrus nature reserve.
The retrospective plans have been created by North Esk Investments, who seek to formalise the current encampment of mobile homes and other facilities at the site.
Development at the expansive traveller's site first took place in 2013, without any permission.
At a meeting of the Kincardine and Mearns area committee yesterday, councillors heard from the Scottish Environment Protection Agency (SEPA) as well as the developer's consultants.
Dozens of members of the travelling community, who live at the St Cyrus site, also attended the meeting and filled the public gallery.
Representatives from SEPA argued the plans should not go ahead, objecting most strongly due to the "risk to human life" posed by potential flooding at the site.
Jim Mackay, a planning unit manager from SEPA told councillors that the area has historically been at risk from high water levels and highlighted the particular dangers flooding can pose to those living in caravans.
And he said the best policy for handling floods was to prevent people living in areas they can cause the most harm.
"Flooding poses high risks to caravans," Mr Mackay said.
"I am sure you will remember what happened in Ballater during Storm Frank, where caravans were carried away down the river and essentially turned into battering rams."
Ian Walton, from SLR Consulting, urged councillors to weigh the risk of leaving the travelling community at St Cyrus without a home against what he argued was a comparatively low risk of a major flooding catastrophe.
He said the developer's models predicted maximum water levels would be 300 millimetres, while the lowest point of the static caravans are 700 millimetres off the ground.
Mr Walton also pointed out that touring caravans could be moved to safer locations if required.
"This community lived through the worst of Storm Frank, and they have the common sense to deal with any such event," he said.
The plans will go before a full meeting of Aberdeenshire Council next month.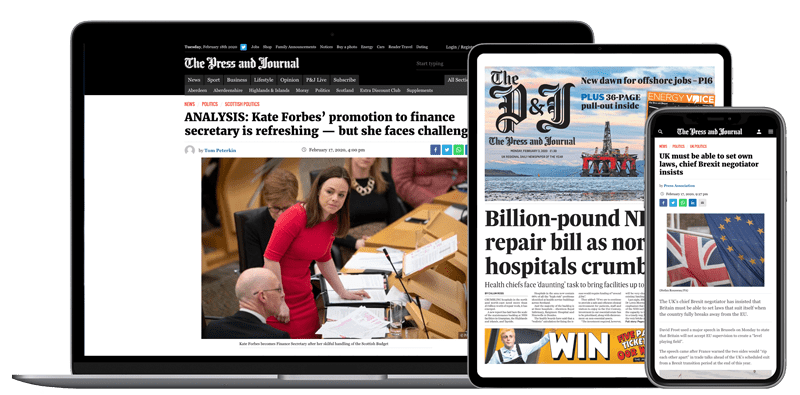 Help support quality local journalism … become a digital subscriber to The Press and Journal
For as little as £5.99 a month you can access all of our content, including Premium articles.
Subscribe