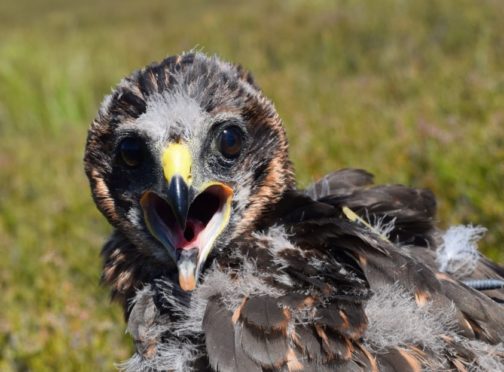 A hen harrier has disappeared in the Cairngorms National Park – sparking calls for tougher legislation to protect birds of prey.
The young female harrier, named Marci, was satellite tagged as a chick last year, and fledged from a nest on the Mar Lodge estate.
RSPB Scotland had been carefully tracking her whereabouts ever since, but her tag suddenly stopped transmitting on April 22, in an estate near Strathdon.
Searches by the charity and police have found no trace of the bird or tag despite her being in the area for the previous three weeks.
The female harrier's last recorded position was in an area known for driven grouse shooting, which has led to criticism of current legislation protecting the creatures.
Cathleen Thomas, a project manager for RSPB Scotland's hen harrier project, said: "Marci didn't even get to make it through her first year before vanishing.
"The satellite tags are highly reliable, so a sudden stop in transmitting gives us immediate cause for concern.
"If Marci had died of natural causes, the tag should have continued to transmit, allowing our team to find her."
She pointed to a recent study which indicated 72% of hen harriers are killed illegally on Britain's grouse moors, and another that found 31% of tagged golden eagles in Scotland were illegally killed.
Ian Thomson, RSPB Scotland's head of investigations, said that in the west Aberdeenshire area a buzzard, three goshawks and a hen harrier have been illegally killed in the last few years.
Ms Thomas added: "Something has to change in the way our countryside is looked after to help protect our iconic birds of prey in Scotland."
But David McKie, a partner at solicitors Levy and McRae who represent the estate where Marci's last signal was picked up, said management "strongly resented" the inference being made by the RSPB.
He said the estate will cooperate fully with any investigation, adding: "The estate can categorically say that if anything has happened to Marci – for which there is very little evidence at present, if at all – it has nothing to do with management of sporting on the state and it strongly resents the inference by the RSPB."
A spokesman for the estate added: "We were contacted on May 1 by the police and were pleased to accompany them on a search around the two last known coordinates of the tagged bird.
"Together they searched intensively over a 100 metre (328ft) radius around the last two known coordinates but nothing was found.
"A hen harrier was seen by the wildlife liaison officer flying around in the vicinity at that time although it was not possible to see if it was the bird in question or whether it had a satellite tag fitted."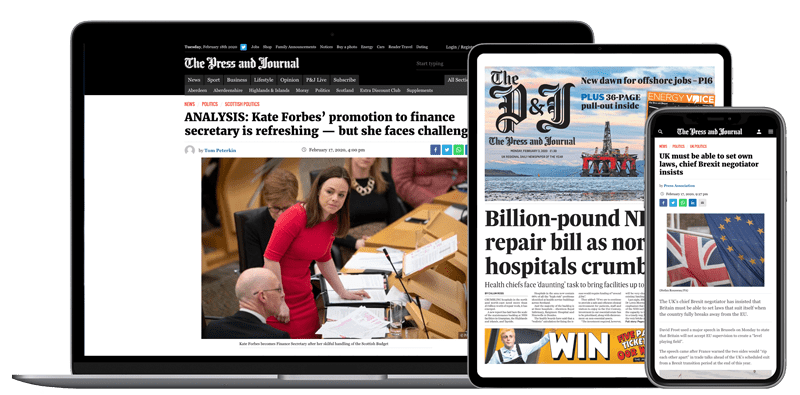 Help support quality local journalism … become a digital subscriber to The Press and Journal
For as little as £5.99 a month you can access all of our content, including Premium articles.
Subscribe