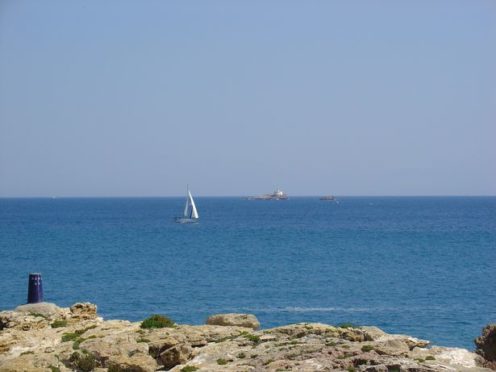 An Aberdeenshire diver who disappeared off the coast of Spain has been found dead.
The 69-year-old, believed to be an Armed Forces veteran from Balmedie, disappeared on Thursday.
The alarm was raised by a local diving school about the whereabouts of the man, who had last been seen diving north of Cabo de Palos.
The group reportedly lost contact with him after he was spotted swimming near a marine reserve called the Hormigas Islands.
After a two-day major sea and air search, officials confirmed that his body had been found late last night.
Francisco Jimenez, a central government delegate for the region, said: 'The body of the British diver who disappeared on Thursday has been located 170 feet underwater in the Hormigas Islands area.
"We regret this tragic outcome."
Localizado el cuerpo del buceador desparecido en #CabodePalos a 1,3 m al NE de Hormigas y a 52 metros de profundidad por buceadores GEAS. Recuperado a la embarcación de GEAS para su traslado. Retirada medios @salvamentogob @Armada_esp @guardiacivil @CruzRojaMurcia, @112rmurcia pic.twitter.com/9446MoYdj8

— SALVAMENTO MARÍTIMO (@salvamentogob) May 24, 2019
A local investigating judge is now expected to be tasked with a probe into the circumstances surrounding the Scot's death.
A Spanish Coastguard spokesman had confirmed two helicopters had been taking turns to search for the diver along with a Red Cross boat and two other coastguard vessels.
At the time of the disappearance, the regional government had pledged "all the state's recourses" had been tasked to find the diver.
The veteran's body is thought to have been brought ashore, although there has been no official announcement yet.
Fotos de la búsqueda en tiempo real de la S/Mimosa y la patrullera Infanta Elena @Armada_esp, con sónar de barrido lateral, del buzo desaparecido en #CaboPalos.También participan GEAS y CBA (Centro de buceo de la Armada), LS Buena Esperanza y LS Punta de Algas de @CruzRojaMurcia pic.twitter.com/zvj8xX7NpC

— SALVAMENTO MARÍTIMO (@salvamentogob) May 24, 2019
Sea search and rescue unit Salvamento Maritimo tweeted that the search operation had involved a sonar sweep of the area.
The Scot was believed to have been an experienced diver and had praised the school, Club de Buceo Islas Hormigas, on Facebook following a previous trip with them in 2017.
Cabo de Palos is next to the holiday destination of La Manga, around 20 miles from the town of Cartagena.
Popular with scuba diving fans, its sea bed is one of the most treasured nature reserves in the Mediterranean.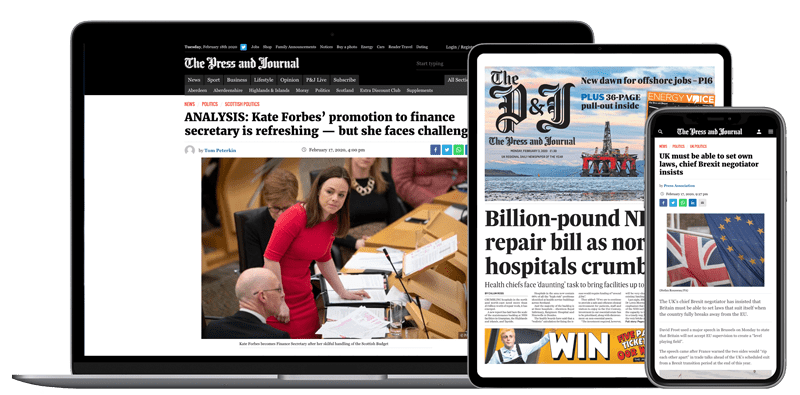 Help support quality local journalism … become a digital subscriber to The Press and Journal
For as little as £5.99 a month you can access all of our content, including Premium articles.
Subscribe