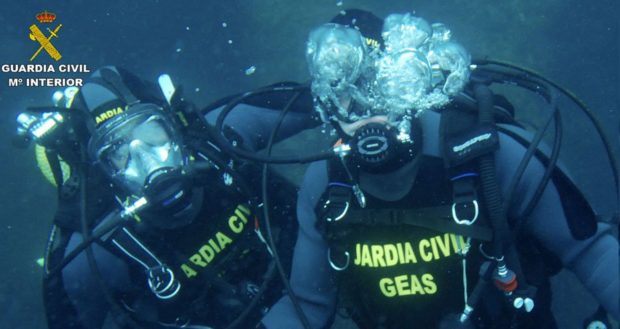 A community was in shock last night after the body of an Aberdeenshire man who went missing off the coast of Spain was discovered 170ft beneath the sea.
The 69-year-old diver, named locally as Phillip Evans from Balmedie, was found by Spanish coastguards on Friday.
It is believed Mr Evans was on holiday with his wife Lynda, 67, in the Murcia area of the country and that he was an experienced diver.
Last night one of his neighbours in the north-east village, who did not wish to be named, said: "It's terrible. We didn't know him very well, but I feel very sorry for Lynda.
"She is still in Spain – it's just terrible."
Mr Evans lost contact with his group of fellow divers on Thursday morning after he was spotted swimming near a marine reserve called the Hormigas Islands.
The alarm was raised by a local diving school, Islas Hormigas Club de Buceo, which is in Cabo De Palos.
There followed a frantic air and sea search lasting about 24 hours, which ended on Friday afternoon.
Spanish coastguard teams deployed helicopters, sonar equipment and underwater remotely operated vehicles as part of their huge search efforts, but sadly Mr Evan's body was found the next day.
It is not clear what caused the tragedy.
Francisco Jimenez, a central government delegate for the region, said: "The body of the British diver who disappeared on Thursday has been located 170ft underwater in the Hormigas Islands area.
"We regret this tragic outcome."
At the time of the disappearance, the regional government had pledged that "all the state's resources" had been tasked to find the diver whom they referred to as being "former British military".
A Foreign and Commonwealth Office spokeswoman said: "We are in contact with Spanish police following the death of a British man in Spain and have offered support to his family."
Last night Mr Evan's family in Aberdeenshire declined to comment.
1
For as little as £5.99 a month you can access all of our content, including Premium articles.
Subscribe