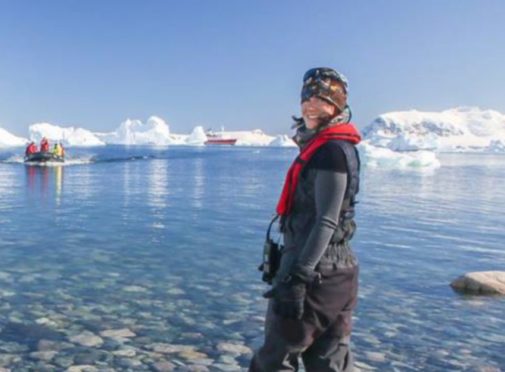 A litter pick will take place in a north-east coastal town in memory of an environmentalist who was tragically killed in the Ethiopian Airlines plane crash.
All 157 people on board the Boeing 737 flight died when the aircraft crashed while on route from Adidas Abiba, Ethiopia to Nairobi, Kenya on March 10.
Among those on board was Arctic expedition leader Sarah Auffret, who was on her way to a UN conference in Nairobi to promote cleaner seas.
The British-French woman – who lived in Tromso, Norway when she was not working as a guide in the Arctic and Antarctica – was well-known to people across the world.
And, in her memory, her many friends and former colleagues have joined forces to organise beach clean-ups across six different continents.
Among them is a clean-up in Stonehaven on June 16, on what would have been Miss Auffret's 35th birthday.
The event has been organised by Mike Scotting, a North Sea exploration geologist, who joined Miss Auffret on a number of polar expeditions.
He said: "She was an incredibly vivacious, full of life and a very positive person – that's why it has hit so many of us so hard.
"She always had a smile on her face, even in tough situations. Everyone loved her.
"When we found out Sarah had been on the plane, everyone was in shock and casting around for something we could celebrate her and her work.
"This is an easy thing for people to get involved with, all they have to do is turn up really.
"And it's something Sarah would do herself whenever she could, it's about her commitment to the environment and how we remember her and support her work."
Miss Auffret was on her way to the conference in her role for the Association of Arctic Expedition Cruise Operators.
She was giving a presentation to the assembly about plastic pollution in the oceans and had in her possession a large piece of polystyrene she had retrieved after spotting a polar bear chewing it on one of her trips.
Miss Auffret planned to use the piece, which she named "chewy", to illustrate the gravity of the problem to those in attendance.
The clean-up takes place at Stonehaven beach, with the meet-up point at the open air swimming pool at 3pm.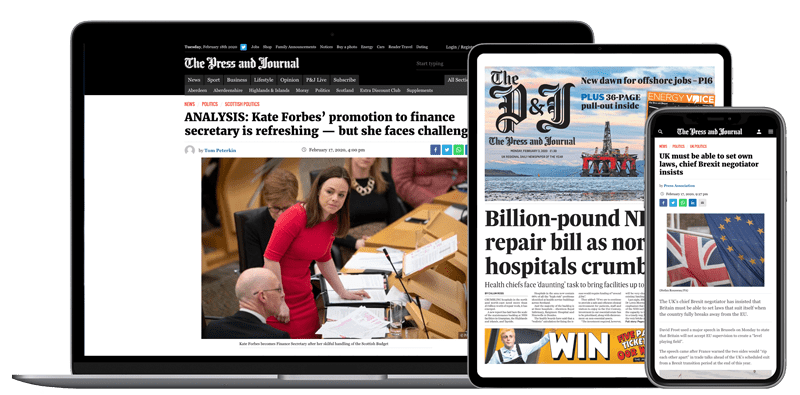 Help support quality local journalism … become a digital subscriber to The Press and Journal
For as little as £5.99 a month you can access all of our content, including Premium articles.
Subscribe