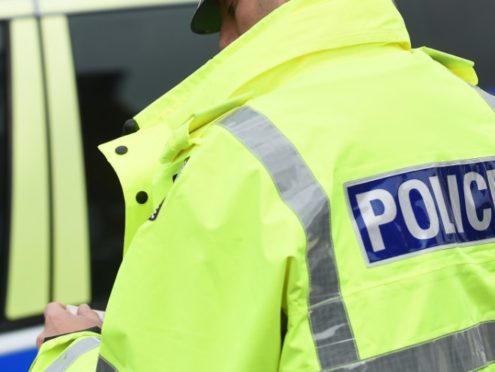 Calls have been made to reduce the speed limit on a north-east road where a woman was badly hurt in a crash earlier this week.
The accident took place on the A948 Ellon Bypass at 6.10pm on Wednesday night, at the junction with Knockothie Crescent.
A woman sustained serious injuries in the collision between a black Ford hatchback and a grey Honda Civic and was taken to Aberdeen Royal Infirmary.
She had to be cut free from the wreckage and yesterday her condition remained serious, though her injuries are not believed to be life-threatening.
The accident has prompted fresh calls for a safety review on the road from one local councillor.
Gillian Owen, who represents Ellon and District, called for an overhaul of the speed limit on the road, which is currently 60mph and a national speed limit road.
She said: "I was really disappointed to hear about the accident.
"My heart goes out to the people that were in the cars and I hope that their injuries are not too severe.
"I've been campaigning to get the speed limit of that road reduced for a number of years but I have repeatedly come up against barriers.
"We had a discussion about the new cemetery last week at the area committee and we did discuss reducing the speed limit past that site.
"I stated that I was looking for more than that.
"The issue is the speed the drivers are travelling at along that road, which is national speed limit road and 60mph.
"There are however a couple of roads coming out onto it. All of a sudden drivers who pull out find there's a car in their boot. It's happening all too regularly."
Mrs Owen added: "I've asked for the speed limit to be reduced to at least 50mph and in the wake of this latest accident I will be going back to the police and the roads department to ask them to have another look.
"I do hope the people that were in the cars and getting better quickly."
The police, who enforce speed limits but do not set them, declined to comment.
Meanwhile, Aberdeenshire Council declined to comment on the specific incident but said speed limits were continually reviewed and that the A948 was currently considered appropriate.