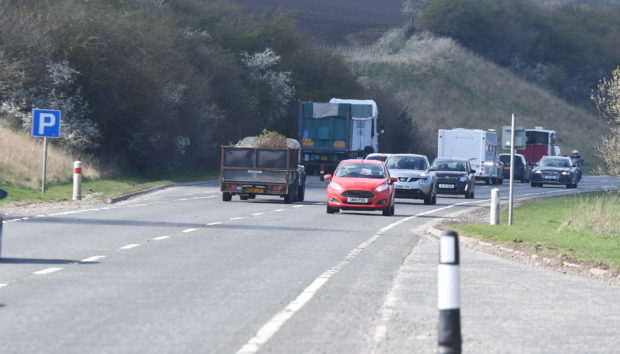 Landowners are being urged to learn how a massive north-east road improvement project could affect their homes and businesses.
Transport Scotland has opened a second consultation on dualling a 26-mile stretch of the A96 Aberdeen to Inverness road between the Granite City and Huntly, having narrowed down the preferred options.
The two most northern possibilities, a significant distance from the current A96 between Inverurie and Colpy, were shelved earlier this week.
The remaining proposed routes are closer to the existing road and would bypass Inverurie.
Earlier this week, the Scottish Government's Transport Secretary said changes had been made to the options after feedback from the first consultation.
Michael Matheson revealed the preferred option would be a combination of the remaining possibilities.
Law firm Savills yesterday warned that the remaining routes would have a "significant impact" on landowners, claiming that compulsory purchase orders would need to be issued in order to make use of some necessary land.
The solicitors are already representing a number of affected parties with sites along the A96 and are urging those with an interest to take part in the consultation.
Head of the firm's compulsory purchase team, Merle Boyd, said: "Now that the preferred two route corridor options have been announced, it is very important for landowners and tenants to become informed about this compulsory purchase project.
"They should be finding out how the dualling programme may affect their land, buildings and the operation of their businesses, in advance of official notices being served and compulsory purchase orders being made."
A preferred option is expected to be revealed by the end of the year.