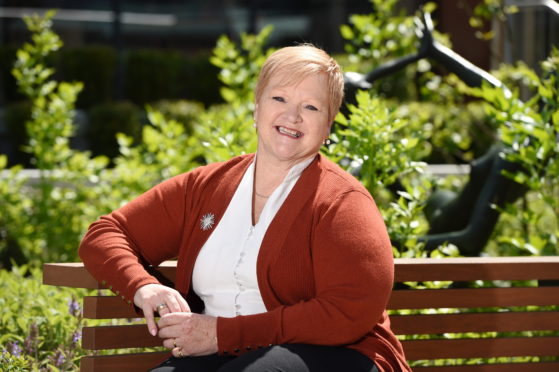 Lorna Clyne nearly missed the chance of a British Empire Medal as she enjoyed a holiday in Tenerife.
The 62-year-old, originally from Newtonhill, arrived home in Banchory with husband Neil and grown-up daughter Lisa, fearing the official-looking envelope awaiting her in the piled up mail might be a call for jury duty.
And her early morning return from the airport coincided with the deadline to accept the honour for her services to hockey.
Mrs Clyne started playing as a schoolgirl and has been competing, coaching and volunteering for 48 years since.
"I quite like just being the person in the background, making sure things go well," she said.
"I am delighted though, as I don't suppose I realised how many people I've been in touch with or helped throughout my time in hockey."
She was president of the former Aberdeen Wanderers as it merged with Granite City in 2001.
The newly formed Granite City Wanderers (GCW) has since expanded from around 80 players in four teams at its inception to around 200 playing across nine sides – with some now even representing Scotland.
An accomplished player herself, she herself won 29 trophies with a number of teams – including the competition now known as the Scottish District Cup.
Mrs Clyne currently coaches the GCW girls fourth team, whose members lovingly refer to her as Auntie L.
Three years ago, she had part of her leg amputated after illness and her club rallied round.
She said: "As much as I've helped hockey, it's helped me.
"When I was ill, lots of people supported me through it and my involvement is something I've just loved.
"The kids I'm coaching don't see my wheelchair or scooter – the Paralympics have done masses for people's acceptance of these things.
"As I say, they took part of my leg but not my tongue so I can still shout at them, so they see me no differently."
A "flag-bearer" for the north of the country, Mrs Clyne has campaigned for major international tournaments like the Celtic Cup and Four Nations to come to Aberdeen, and oversees district competition too.
During the 2014 Commonwealth Games in Glasgow, she spent a month volunteering in the Trinidad and Tobago hockey camp.