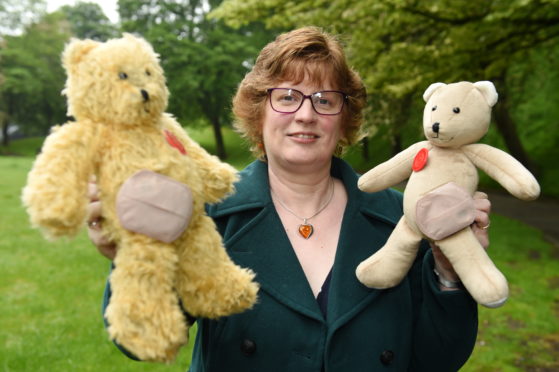 A prolific fundraiser and founder of a north-east charity has been made an MBE.
Jennifer Gow has raised more than £130,000 in nearly 20 years of staunch support of local causes.
The Ballater mother was significantly involved in the Archie Foundation in its early days and remained on the board for nearly 15 years.
Queen's Birthday Honours: Here are the 16 people from the north-east and Moray on the list
"My daughter Eilidh had a lot of surgery and one particular year she was in the hospital for quite a long time," she said.
"I used to walk past a model of the new children's hospital every day and thought helping to raise funds for it would be a positive way of giving back.
"Volunteering has been a really positive thing because it allows me to focus on something else when things have been a little bit difficult over the years."
Mrs Gow started her own charity with a group of friends to raise awareness of the lack of support for people with bowel and bladder conditions.
Since its 2015 beginnings, A Bear Named Buttony has sent out more than 2,300 teddies.
She also volunteered and organised a number of Ballater causes, including for the Victoria and Albert Halls.
Mrs Gow added: "This has never been about me.
"I feel very humbled to have been chosen for this when it's always been a team effort.
"I had to get my husband Steve to check the letter because when I opened it because I thought it was a joke.
"I'm quite shy, so I'm a little embarrassed about people making a fuss over me, but it's a really nice thing to have."