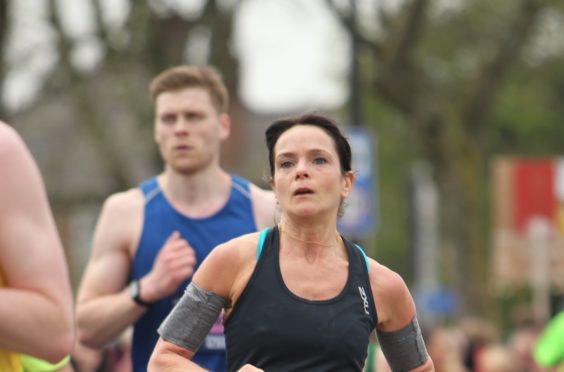 A Banchory teacher is running three marathons this year to raise money for Cats Protection after receiving help from the charity.
Joanna Groucott ran the Manchester Marathon in April, and is now training for Orkney's St Magnus run next month.
The French teacher at Banchory Academy then plans to run from Nice to Cannes in an international challenge in November.
Mrs Groucott said: "I took up running just before I turned 41, once the kids had got a bit older, and I found that I loved it."
She will raise funds for the Deeside branch of Cats Protection after the charity helped her with one of her cats who had been struggling to settle in.
Mrs Groucott said the organisation "didn't judge" when she admitted she didn't know what to do to help the pet named Pushkin.
When she decided to give the cat up for adoption, the charity quickly rehomed it.
Mrs Groucott added: "I will always be grateful to Cats Protection for its help, and I wanted to raise money to show my gratitude."
Liz Robinson, co-ordinator of the Deeside branch, said: "We are so pleased Mrs Groucoutt has chosen to run for Cats Protection and we wish her the best of luck with her marathon challenge."
The teacher has already run four marathons, including one from Paris and London. She also encourages her students to get active, organising a lunchtime running club for girls at Banchory Academy.