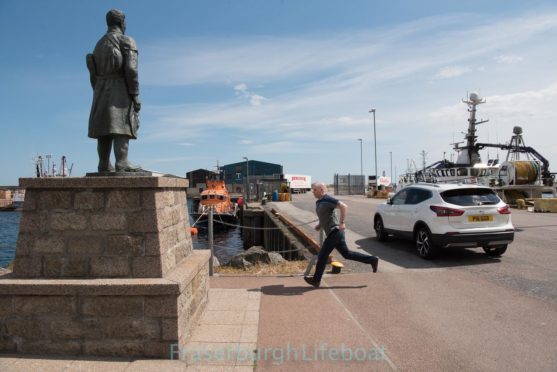 A north-east lifeboat crew has been called out to a yacht in distress in the North Sea.
Fraserburgh Lifeboat was launched this afternoon after a rope from creel buoys had wound round the Arctic Gold's rudder and disabled its steering.
The crew of the yacht alerted the Coastguard that their steering had gone, and the Coastguard then paged the RNLI crew
Duty coxswain William McDonald, mechanic Kenneth Ritchie and RNLI volunteers Darren Bain, Stephen Brown, Graeme Duthie, John May, Nathan Whyte responded immediately.
Within 10 minutes they were aboard the Fraserburgh Lifeboat the Willie and May Gall as it sped out to sea to help the Arctic Gold.
It didn't take long for the lifeboat to tow the vessel into the safety of the harbour where the volunteers were able to remove the offending rope.
"The crew of the Arctic Gold did the right thing in alerting the Coastguard when they lost their steering" said coxswain Mr McDonald.
He added: "Any delay in getting help may have put them in danger. We're just happy to be able to help and pleased that everyone is safe and well."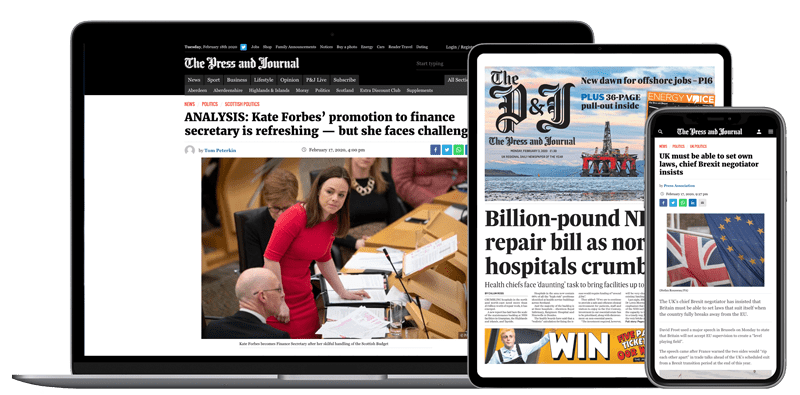 Help support quality local journalism … become a digital subscriber to The Press and Journal
For as little as £5.99 a month you can access all of our content, including Premium articles.
Subscribe