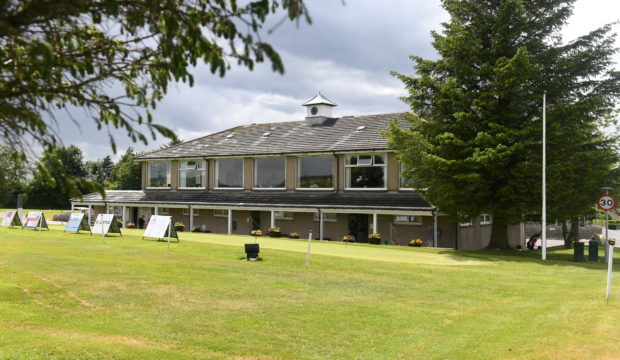 A group of "mindless" joy riders tore up a north-east golf course at the weekend, leaving one green badly damaged.
Grounds staff at Oldmeldrum Golf Club arrived on Sunday morning to prepare for the day's action only to discover tyre marks across the 17th green.
Sections of turf had been ripped out by the perpetrators who caused significant damage that may take some time to repair.
It is the second time a car has been driven onto the course, which can be accessed from an adjacent road, but the first time someone has taken it onto the greens.
Now the club officials have to assess whether they can replace the turf, or whether they have to leave it to grow out.
Hamish Dingwall, club coordinator, said: "It obviously has had an impact in the short-term because we have had to re-position the hole.
"But it's more the long-term effect it's going to have on the surface because of the damage to the turf.
"We will have to assess what we do in the long-term. It may be that we have to just leave it to re-grow.
"There's been a very good response on social media since we posted about the incident.
"It is very frustrating for us and not something anyone wants to see at their club. It's just mindless vandalism."